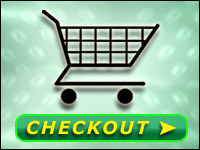 Shoe shoppers from Antigua to the United Kingdom, when visiting the Jildor Shoes website, can click a link for the "International Website" on the homepage and enter their country and currency. Immediately, the prices, shipping costs, duty fees and taxes for every pair of boots, pumps, and slippers on the site adjust automatically.
From the sales pages to the shopping cart, the site essentially becomes customized for that shopper's country.
It's all part of making international e-commerce seamless, streamlined, and easy — all goals for businesses that sell their wares around the world.
"It's an excellent way to go," Gil Levy, a managing partner with ECommerce Partners, which provides consulting services to Jildor Shoes, told the E-Commerce Times. "It's good to put it on the homepage: 'We ship internationally.'"
Shopping For the Details
A variety of companies, such as FiftyOne, International Checkout, and Bongo International provide international checkout and fulfillment services for e-commerce businesses that want to sell globally.
These companies convert currencies, calculate shipping costs, and figure duty fees and taxes in order to simplify the process of selling — and buying — internationally.
"Bongo provides the API Technology to display an accurate, full, landed cost to the international customer in the checkout environment in real time, or an estimate given through the duty/tax calculator on our website," Jennean Morrison, product manager with Bongo, told the E-Commerce Times.
"Additionally, we offer fraud protection, full export compliance, shipment repackaging and consolidation to drive down shipping costs, a localized customer experience and several payment options for the international customer."
Creating a localized, accurate, and user-friendly international shopping experience can be a challenge, and companies that specialize in global checkout can make life easier for e-tailers by attending to all the myriad details that surround international sales.
"Localization is one of the biggest challenges in e-commerce," noted Morrison. "Displaying website information in the customer's native currency and language can be very expensive and time-consuming to integrate. Other hurdles to consider are denied party screening, specific country restrictions, and product classifications."
Duties and taxes are commonly inflated by a customs department when assigned in-country, if items aren't classified to the full 10-digit Harmonized Commodity Description, she added. "This can equate to chargebacks for a merchant to deal with, or a decline in repeat business."
In addition to all the complicated calculations and other considerations, some of the features of an internationally friendly site are deceptively simple.
"Simple changes, like instead of just 'state,' using 'province/state' and 'postal code' instead of 'zip code,' can streamline the checkout process," Jimmy Rodriguez, chief technical officer with 3DCart, told the E-Commerce Times. "3DCart allows internet retailers to completely customize their site, (which) is key when optimizing your online store for international markets, in order to adjust the elements on your site to accommodate international visitors."
Playing on a Global Field
Customized site designs, shopping carts, and checkout pages make all the difference when it comes to international sales, since no two e-commerce businesses are exactly alike.
"Our modular approach enables us to create a custom international solution for all types of U.S. retailers," said Morrison. "We offer a wide range of benefits from export compliance to payment processing. Our solutions were created to fit the needs of the full spectrum of online retailers interested in expanding globally."
Bongo International does not outsource its operations or customer service, and all technology was created in-house, she added. "This provides the most flexible solutions in the marketplace."
E-commerce businesses, if they want to stay ahead of the curve, must accommodate international sales. Global-friendly site designs and checkout procedures are fast becoming necessities.
"Though e-commerce in the U.S. has been around for many years, the growth in popularity in other countries, including Europe and Latin America, is hitting double digits every year and doesn't seem to be anywhere near leveling off," said Rodriguez. "Most online stores receive international visitors on a daily basis, and by not being able to deliver to these markets they would be at risk of missing opportunities."