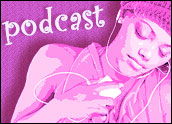 There's something both primal and communal about the beat of a drum, whether it's just one or 2,008 of them — as the world experienced at Beijing's Opening Ceremony to kick off the Olympics (which might be called the ultimate global social networking event).
A drum's beat seems to capture people from the inside out, turning something as individual and personal as a heartbeat into a collective experience. And it strikes me as very similar to what many Web sites want to do — take something as individual as an online browsing and shopping experience and make it communal, make it social.
Perhaps this sounds grandiose, but the questions I hear from online retailers of all sizes are the same: They want to know how to build a Web site that will keep their customers coming back, that will foster enthusiasm for the brand and for the products, and that will ultimately increase revenue. What they want is to find the beat that will resonate with their customers and draw them in.
---

Listen to a podcast of an interview between Guidance CTO Jon Provisor and DrumChannel CEO Don Lombardi. (16:30 minutes).
---
Drum Lessons
To answer those questions I'll examine a new online community — so new it hasn't even launched yet — that offers some lessons that can be applied across the board to all online retailers. The site, appropriately enough, is DrumChannel.com. The business venture's CEO, Don Lombardi, also is the founder of Drum Workshop, and is known within the drumming community as a teacher and manufacturer of some of the highest-quality drum kits and other related equipment around.
What makes the Drum Channel story an instructive case study for online retailers — even at this pre-launch stage — is that it helps answer some of the questions about how to combine social networking and commerce in a way that's natural and truly serves the needs of the community. It demonstrates that the combo of social and commerce can go far beyond advertising.
Finding the Heart of Your Audience
Lombardi was in an enviable position from the start, with several key assets already in place. He had a rich library of content that he wanted to share with the world. He's got a studio, and strong relationships with many legendary drummers. He often invites them over to chat and to drum, in front of a camera — giving Lombardi a lot of exclusive content that his audience would love to have access to.
Drummers are an enthusiastic group. They love to share their music with each other, learn from each other and just get to know each other. Lombardi wanted to give them a place online where they could do all of that. So he made the new site social, allowing members to create profiles, invite friends, upload photos and videos and create blogs.
Even though commerce wasn't Lombardi's main goal, as we were developing the site together we realized there were plenty of opportunities for e-commerce elements that were a natural fit for the drumming community.
Drum Channel will offer merchandise, like CDs, t-shirts, audio and video — anything a drummer would have in his or her closet. Lombardi also has plans for pay-per-view live events. The company will charge a subscription fee for the community, and will offer eLearning classes for a fee. Drum Channel incorporates elements that encourage people to upgrade when the time is right, to gain access to more classes or to advanced site features as they progress in their drumming skills.
Blending Social and Commerce: Lessons for Every Online Retailer
Every company's got a different starting point and different goals. But there are three things we learned from this experience that apply to any business wanting to blend social and commerce within their online retail site.
There is always a core audience of people who love your products or the types of products or services you offer. You might be thinking, "Sure, if only I had a built-in, enthusiastic audience like drummers." But the truth is, you probably do. Find the passion in your audience — it could be about your brand, or about your types of products in general, or it could center around the core reason they buy your products in the first place.

This goes back to a key tenet of marketing: know your customers. What do they care about? Why do they buy your products? Do they buy your line of clothing to look good or to feel comfortable? Do they buy your cleaning products because they're the best or because they're eco-friendly?

For example, if you cater to mothers or women, there are plenty of topics that your audience will get passionate about. Create valuable material and forums for discussion around those topics: how to get your child to sleep, fun things to do with the family on a rainy day — the possibilities are endless.

People get excited about their gadgets, tech products of all kinds, flat-screen TVs, travel gear, books, music, jewelry, and just about anything. Identify that passion and who's got it, and use it to your advantage.

Build relationships with the respected people in your industry. One of Drum Channel's advantages was that Lombardi had so much content to begin with. He was able to gain all of that because he's built relationships over the years with the luminaries of drumming. Every company should look at their audience and industry and cultivate those key relationships.

But make sure it's sincere. Lombardi is a genuine fan of drummers, and is a drummer himself, so for him every contact or relationship is based on real admiration. People can sense that. This may seem obvious, but not everyone does it — be a true fan of your own products and audiences.

There are plenty of ways to monetize an online community or social network that don't involve advertising. This can apply to companies that are trying to figure out how to get inside the bigger social networks that already exist, or those that are considering how to gain revenue from social channels on their own sites. Look beyond advertising and get practical about what your audience wants and what they're willing to pay for.
But the goal should always be to meet the needs of the customers first. If you don't do that, they won't come back. Combining social and commerce is best when it's completely organic to the community.
Lombardi didn't have commerce on his mind when he set out to create an online community for drummers. What he found was that if you build a site that feeds the genuine interests of an enthusiastic group of people, there are opportunities for commerce that fit naturally and actually add value to the experience. Incidentally, those are the commerce aspects that are most likely to be successful. Which is why, even before launch, Drum Channel is on a roll.
---
Jon Provisor
is co-owner and CTO of
Guidance
, which helps online retailers achieve market domination by creating captivating and engaging online shopping experiences. Reach him at
[email protected]
.
---