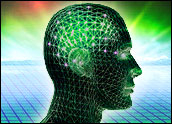 Last week, I was on CNBC's "The Kudlow Report" discussing the new World Health Organization findings that cellphones may cause brain cancer. Brian Sullivan, the host, asked all sorts of questions about the WHO study and whether this is a major problem for users, companies, investors and the industry.
Let's take a hard look at this issue.
Then, for this week's Pick of the Week topic, I want to tell you how Verizon Wireless is jumping into the mHealth environment with Medco Health Solutions.
No Clear Answer
So, do wireless phones cause brain cancer or not? It seems we've seen study after study over the last decade raising that same question. Many researchers are convinced the answer is yes. The industry, however, has answered with a resounding "I don't know." That's where we stand. No one really knows.
None of the past studies have seemed to slowed down growth in the wireless space. I don't think the WHO's warning will either — at least not until we have serious medical problems.
If there are so many different studies and claims that cellphones are a big potential risk, should we change the way we use them? Let me tell you two interesting stories — then you can decide for yourself.
One is about the Marlboro man — the strong, vital cowboy sitting on his horse in the cigarette advertising.
A few years later that same man taped a new spot. He was withering away in a hospital bed dying of cancer.
OK, maybe we should have listened to the warnings earlier.
Then there's the story about the sugar-free sweetenersaccharin. There was a study that suggested it was unhealthy. The entire business was injured. Investors, workers and customers were hurt financially.
Then, years later, it turned out the study's conclusion was wrong, and saccharin was safe for human consumption. However, the damage was done.
So what is the truth with cell phones?
Not Black and White
NBC contributor Dr. Nancy Snyderman, who also appeared on last week's "Kudlow Report," advised reading between the lines.
No one has ever proven cellphones cause brain cancer. In fact, with 5 billion people in the world using them, we have not seen an uptick in brain cancers, she pointed out.
I think that is one of the most important points to keep in mind.
People love their wireless devices. They say, "Don't take my cellphone away. How will I stay in touch? I will be unconnected to my world." That is the strong pull the wireless world has on us.
Users forget that wireless is a new phenomenon. It was invented in the 1980s. It became mainstream in the 1990s. Remember when we were all disconnected? Somehow we all made it through life.
I believe WHO's statement will draw attention, but it won't stop many people from buying and using wireless devices and services. That won't stop until we have actual proof instead of just claims. Wireless is a very important part of our economy, our infrastructure and our society.
What to Do?
If this concerns you, however, there may be ways to limit your risk:
Use an earpiece instead of putting the phone up to your head. I mean an old fashioned wired earpiece, not Bluetooth. No radio waves near the brain.
Understand how cellphones work. If you have a strong signal, the phone works on low power and may be safer. If you have weak signal, the phone cranks up the power and could potentially fry more of your brain.
Keep the phone in your pocket or your belt — but even that is not foolproof. If there is a problem, it is still close to your body, just at a different spot.
Do you have a regular cellphone or one of those super smartphones like an iPhone or an Android? Regular cellphones are not always sending and receiving data when in your pocket. Smartphones are regularly cranking away, even when you are not using them.
Keep wireless conversations short. The longer you hold the device to your ear the more damage could be taking place. Want a long talk? Pick up your old-fashioned landline phone — if you still have one.
The bottom line is that we just don't yet know whether there is real danger. There are many studies that say "watch out." Then again, there has been no increase in brain cancer over the last 10 years.
I have a feeling we will be dealing with more of these studies over the next decade until we can either finally say there is damage being done or conclude this was just a lot of hooey.
I won't stop using my phone, but I will use it more carefully — just in case. Got to go. My phone is ringing.

My Pick of the Week topic is how Verizon Wireless is jumping into the mHealth marketplace. It is partnering with its own pharmacy benefits vendor Medco Health Solutions, and has launched the Medco Pharmacy mobile app for smartphones.
There are many pharma apps in the market today. Medco Health Solutions focuses on reducing costs for medications. It provides reminders to take your meds, it warns of interactions, and it tells patients how much prescriptions will cost with their health insurance plans.
This empowers the patient. Oftentimes patients don't have a clue how much their health services will cost until they finally get the bill after insurance pays its share.
This app tells patients their out-of-pocket expenses and finds the lowest-cost alternatives, according to Mike Ross, Verizon Wireless VP of healthcare sales.
The big challenge here was developing a simple app. Verizon Wireless is currently making this app available to its workers who use the Medco Pharmacy. Plans are to eventually roll it out to 100 million customers. This can be marketed not only to Verizon Wireless employees and customers, but to all other Medco customers as well.
Verizon Wireless is trying, along with other major wireless players such as AT&T Mobility and Sprint Nextel, to successfully enter the mobile health space. It is a huge opportunity, but there are still more questions than answers.
These are very early days in the mHealth revolution, and it is by far, one of the more exciting parts of the rapidly growing and changing wireless, smartphone and mobile app market.