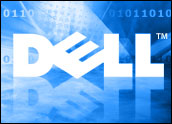 Dell on Wednesday revived its dormant "Venue" brand by unveiling a Windows 8.1 tablet that will run on Intel's new Bay Trail system on a chip.
Featuring an 8-inch screen, the device was announced at the Intel Developer Forum being held in San Francisco this week. Few other details about the upcoming device were disclosed.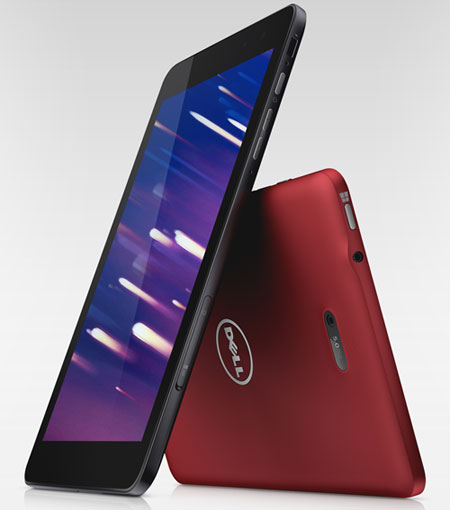 Dell's Venue Tablet
"This is a signature Bay Trail device — very thin, reasonably priced, very sexy," Rob Enderle, principal analyst at the Enderle Group, told the E-Commerce Times.
The Venue "makes it a showcase of whether Windows can compete on both price and features with other offerings and, given this is a full Windows box, it comes pretty close seeing that its price has just a slight premium over the iPad mini and it's far more capable," Enderle added.
A Smartphone Brand
Dell has struggled in the U.S. mobile device market.
The Venue brand was initially for smartphones, but in December, Dell got out of the smartphone business altogether.
As for tablets, Dell has sold only a few hundred thousand units of its SPX-10 and Latitude 10 Windows tablets, Sam Burd, the company's vice president of personal computing, stated in July.
The Venue "could be extended to an audience Dell's not covering with its current brands," Jeff Orr, a senior practice director at ABI Research, told the E-Commerce Times.
Tablets' Rosy Outlook
The launch of the Venue might have come at just the right time, too: IDC on Wednesday forecasted that tablet shipments will exceed total PC shipments in Q4.
At the same time, Dell's teaming up with Intel and Microsoft could give the Venue tablet more "oomph."
"Microsoft and Dell are becoming very close," Enderle noted.
Meanwhile, Michael Dell's effort to take his company private was approved on Thursday morning. Now that that's happened, "I think you'll see them increase their marketing spend and execution sharply," Enderle predicted.
Holiday Availability
Dell is positioning the Venue tablet "as a key part of the Windows 8.1 and Bay Trail launch cycle so it will be [available] in the American market and showcased by both Intel and Microsoft as part of their launch efforts," Enderle opined.
Indeed, "I would say there is no question that Windows-based Venue tablets will be available to consumers this holiday season in the U.S.," asserted Stephen Baker, vice president of industry analysis at the NPD Group.
The shortage of Windows apps, however, might affect the Venue's sales.
"The bottom line to me is … around modern applications," Michael Cherry, senior analyst at Directions on Microsoft, told the E-Commerce Times.
"Without modern applications, most users will be running the machine in essentially a Windows 7 mode, booting into the desktop," Cherry explained. "They will mostly be running traditional applications, likely with a mouse and keyboard attached. To me, a tablet is defined by what I can do without a keyboard attached."
The Impact on Microsoft
Although Microsoft has not done well in the tablet market either, having had to write off some $1 billion worth of these products, the launch of Dell's Venue is likely to impact it positively.
The tablet's launch "will help [Microsoft] reach some level of consumer and channel awareness," NPD's Baker told the E-Commerce Times.
"There really aren't enough Windows tablets available to get critical mass," he added.
Microsoft and Intel worked closely on Windows 8.1 to provide a consistent experience for users, ABI's Orr pointed out. In fact, he added, Dell's historic relationships with Intel and Microsoft "represent a good example of how technology partners, both hardware and software, can affect an OEM coming to market."