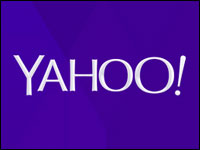 The parent company of British tabloid the Daily Mail apparently has entered what's shaping up as frenzied round robin bidding war for Yahoo, a firm that long has worn the mantle of a technology relic incapable of exciting interest.
The Daily Mail & General Trust on Monday confirmed a report that it has approached private equity companies on a possible joint bid for the firm.
"Given the success of DailyMail.com and Elite Daily we have been in discussions with a number of parties who are potential bidders," a Daily Mail spokesperson said in a statement provided to the E-Commerce Times by company rep Sean Walsh. "Discussions are at a very early stage and there is no certainty that any transaction will take place. We have no further comment at this time. Further updates will be provided as appropriate."
Yahoo reportedly has held discussions with Verizon, IAC/Interactive Corp. and CBS Corp., according to the WSJ, but has not yet sat down with Daily Mail executives. Verizon, whose CEO confirmed interest in acquiring Yahoo's core Web business several weeks ago, is widely seen as the leading candidate to pull off a deal.
Yahoo has extended the deadline for receipt of first-round bids from April 11 to April 18, according to reports.
The Daily Mail is the latest surprise entrant in the contest. Its bid could take the form of one or two potential deals, the WSJ noted.
In one scenario, the private equity partner would take over Yahoo's entire U.S. operation and fold the news and media properties into the Daily Mail. The second scenario would have the private equity partner take control of Yahoo and fold its news and media companies into a new firm, which would include DailyMail.com and Elite Daily.
The Daily Mail has been in talks with a half-dozen private equity firms on making a bid, including General Atlantic, according to the WSJ.
Plenty to Offer
Despite Yahoo's difficulties as a legacy company, there remains a strong core of Web traffic that might attract traditional media company like the Daily Mail, observed Rick Edmonds, media business analyst at Poynter.
"Say what you will about Yahoo,they remain a leader in basic traffic," he told the E-Commerce Times. "The rap on the company is that they cannot come up with a growth strategy or carve out a distinctive journalistic role."
The Daily Mail claims about 62 million unique visitors per month in the U.S., citing Comscore data from July 2015.
Yahoo reaches nearly 78 million people per month, making it the ninth biggest website in the country, according to Quantcast.
Yahoo has beefed up its content business over the years, luring major media figures like former CBS anchor Katie Couric, who is global anchor at Yahoo, and former Newsweek investigative reporter Michael Isikoff, who is now the company's chief investigative correspondent.
"The news and financial features are good and what makes Yahoo attractive to media companies," said Michael Jude, consumer communication services research manager at Stratecast/Frost & Sullivan.
Yahoo's once-leading search engine probably would be folded into another entity, as it is not what it used to be before Google emerged as a leading search provider, he added.
However, the likely scenario is that whichever company acquires Yahoo, it will wind up with the company largely intact, Jude suggested, because the individual parts by themselves are not as attractive.
Identity Crisis
"What exactly is Yahoo these days? A media company, a personal destination page, a news source, a 22-year-old startup?" asked Kevin Krewell, principal analyst at Tirias Research.
"A case can be made for all of these and none of these," he told the E-Commerce Times.
Defining what Yahoo's mission actually is has "stymied its management since the leadership of cofounder Jerry Yang, and therefore made the company both malleable and cast hard," Krewell said.
"Each potential buyer can see it in their own light, but whichever company does get Yahoo will try to mold it to a new owner's whims," he predicted. "It will be hard, and some things will break, and some parts will be sold off."
Yahoo will have no comment on the deal process, spokesperson Rebecca Neufeld told the E-Commerce Times — either regarding the Daily Mail specifically or in general.