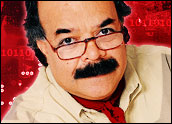 As more and more countries are improving their images and those of the products they produce, their need to create strong, global brands becomes more pronounced. Poised and confident, these newcomers want to play the marketing game on a global scale.
Meanwhile, the West has all but abandoned manufacturing and is ignoring research and development. This creates a vacuum that is largely being filled by companies from Asia and other regions.
As this tectonic shift continues, it opens doors among the highly entrepreneurial companies of emerging regions to capture new brand-positioning opportunities.
Start Off Strong
New, emerging brands need to start right in order to be successful.
ABC Namebank established the Five Star Naming Standard two decades ago to help corporations devise sharper and better global image and brand identities in order to secure a unique position in the global marketplace.
The Five Star Naming Standard awards a star for each of the following brand characteristics:
Easy and simple,
One-of-a-kind,
Highly related to the business,
Globally protected,
Having an identical dot-com domain.
The big question today is why so few brands in developing countries meet the Five Star standard. Playing the global branding game demands following global branding rules, otherwise the sheer cost of promotion or the lack of global acceptance will eventually kill the project.
Own Your Brand
The principal concept behind this ranking standard is ownership. Simply put, if you have a super brand, let the whole world see it.
Names like Rolex, Sony and Panasonic meet this Five Star Standard. They have respect and familiarity around the world.
Those lucky few with a Five Star Standard brand have brand security worldwide. A Four Star rank is seriously lacking. A Three Star name is injured, while the Two Star and One Star names are seriously damaged and dying.
The test is stringent, but brands must meet tough standards in order to hold their own against a world of competitors. The current market demands powerful names based on originality and simplicity in order to attain success on a global scale.
Many corporations are not fully aware of the gravity or the risk of advancing weak and injured name identities on the global battlefield. Their aggressive pushes to boost the brand sometimes kill it instead.
Create an Image-Savvy Culture
What the developing world needs to do is establish national institutions with sophisticated programs to help ensure an image-savvy culture.
Currently, the world's top brands of the world mostly enjoy Five Star Status, but the tens of thousands of other brands that struggle to gain some attention face serious global challenges.
Without a Five Star Standard, most brands in search of global fame will stay entrenched in a losing war for their identities.
---
Naseem Javed
is recognized as a world authority on Corporate Image and Global Cyber-Branding. Author of
Naming for Power
, he introduced The Laws of Corporate Naming in the 80s and also founded
ABC Namebank
, a consultancy established in New York and Toronto a quarter century ago. Currently, he is on a lecture tour in Asia and can be reached at
[email protected]
.
---