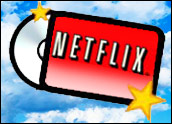 The Comcast Netflix deal represents a completely new and refreshing direction for the industry. It clears away much confusion and illuminates a clearer path for growth for all companies in the battle. This deal represents a watershed moment for Web content providers.
Congratulations to both Comcast and Netflix on reaching this agreement. It may indeed play an important role in jump-starting the next wave of change and growth in the industry, setting new standards and perhaps helping to resolve the Net neutrality debate that has been raging for years.
Netflix has grown rapidly over the last few years. It started out as a competitor to companies like Blockbuster renting video DVDs. It mailed them to customers, sending the next rental in the queue whenever the one outstanding was returned. It was an interesting model early on.
Today Netflix is an entirely different company. Growth in recent years has come from its direct online connection to customers. For a monthly fee, Netflix makes its movies and TV shows available through a direct streaming connection over the Internet. Those shows can then be watched on a Web-connected TV like regular television shows, or on a computer, tablet or even smartphone.
Begin the Beguine
However, Netflix's rapid growth caused some problems. Along with success came far greater bandwidth requirements. In fact, Netflix is responsible for roughly one-third of all U.S. Internet traffic every evening. That's incredible for any one company.
Netflix never paid a toll to ride on the information superhighway. As it continued to grow, it must have known this deal would not last forever. When the Net neutrality decision recently fell on the service provider side, that gave Comcast some room to make a point.
Netflix couldn't afford to have its streaming content delivered slowly. That was something it wanted to avoid at all costs. The party was over. The need for high-quality performance brought Netflix to the table.
Comcast was just the first. Netflix CEO Reed Hastings likely is having conversations with every other major Internet service provider as well.
Netflix currently does business with other companies that put their stuff up on the Web. This deal with Comcast means it can work directly rather than through a middleman of sorts.
Of course, that will still be the rule in markets other than Comcast's, but new deals likely will change things in the next few quarters.
I see Netflix striking similar deals with every Comcast competitor, including other cable television firms, satellite-TV providers and telephone companies. Time Warner Cable, Cox, AT&T, Verizon, CenturyLink and many smaller companies are likely to be next.
Netflix won't be the only one paying for high performance — other companies with high bandwidth requirements will be jumping into the fray as well.
Change Is the Only Constant
Remember, this whole Internet world is brand new. It was only 20 years ago, around 1994, when consumers started sending email and surfing the Web in droves. Service at the time was very slow, and video was sparse. That was back in the days when AOL and Prodigy were the two big ISPs.
Two decades is just the blink of an eye for a major industry, but even in that short time, the structure of the Internet has undergone radical changes. It's always changing. Who deals with whom is changing. At this early stage, the very heavy hitters are running the show, but over time the industry will expand to envelop everyone.
The average customer may not notice a difference. However, the companies that are involved in providing services to those customers surely will notice. The entire economic model of the industry is being rewritten, to a certain extent.
The opportunities are incredible, as industry after industry adopts the Internet and it changes their basic operations. We are just in the very early stages of this new world — and this will encourage more change. It may even have an impact on the Net Neutrality arguments and help to settle the issue one way or the other.
So expect this new agreement Netflix struck with Comcast to be the first of many similar agreements — and expect other content providers to jump in to forge deals as well. Expect the world to keep changing.