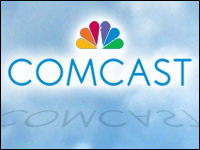 Comcast has been trying to improve customer care. It has made some headway, but reliability of its services still is a big issue. I like Comcast people. During the last couple of years, their performance has gotten better. However, the quality of Comcast's service is still unreliable, at best, and problems just don't go away.
Think of Comcast as a family-owned company that happens to be the largest cable television company in the industry. It wants to merge with Time Warner Cable, making it even larger and more powerful.
This is a family-owned business, started by Ralph Roberts and now run by his son Brian Roberts. It may be a family business, but it happens to be gigantic. It started small — then, about a decade ago, it acquired AT&T Broadband, becoming the largest. The Roberts family has done an incredible job building the company for shareholders, and they can be very proud.
Put Employees First
On the other hand, Comcast has grown and changed over time — both for better and for worse. The problem is, rather than focusing on the workers and the customers, it focuses on the investors. So, generally speaking, investors are happy — but that does not spread to customers and workers.
Herb Kelleher, previous CEO and cofounder of Southwest Airlines, had it right. Put your employees first, he said. If you take care of them, then they will take good care of you. Then your customers will come back, and your shareholders will like that.
I think Comcast could improve dramatically with a dose of Kelleher thinking.
The problem started with the way the cable television industry grew up. This is an industry in which many small companies never had competition — never worried about customer satisfaction. After all, where else could the customer go?
I'd say that is the source of Comcast's problems. It's not just Comcast — it's the entire cable television industry, including Time Warner Cable and others.
It is worth noting that Cox seems to have a good relationship with customers, so it can be done. That raises the question — if it can be done, why is Comcast having such a problem?
Some companies focus on keeping the customer and worker happy. That keeps the shareholders happy. Other companies focus on the shareholder first — and that's the problem with many companies.
Over the last several years, Comcast has faced increasing competition from the telephone industry. IPTV services like AT&T Uverse, Verizon FiOS and CenturyLink Prism have been rapidly growing.
At an analyst meeting several months back, AT&T gave an example of how it was growing rapidly. In Dallas, it already had more than 50 percent market share — more than the cable TV company.
That's impressive. However, phone companies are limited as to the regions where they can compete.
Other new competitors — like satellite television, and those that use the Internet to deliver content, like Netflix, Hulu, Amazon and many more — are challenging the traditional cable television industry model. That's good for consumers.
Many customers have realized they can simply put an antenna up and get two or three channels — or a dozen — for free. They then simply buy the rest from some of the new Internet TV companies.
So something has to give, right? Cable television market share is on the decline over the last couple of years. It is a growing and serious problem for the industry.
Right now, Comcast, Time Warner Cable, Cox and others are selling more high-speed Internet connections than regular cable TV. That's not only interesting, but also a sign of growing trouble.
A Long Road
So the marketplace is changing. It happens to every industry. Some companies do well in a changing industry. Others don't.
Comcast recognizes this, but it has not been able to change quickly enough to matter yet. Comcast has improved the way it interacts with customers. However, service problems are still the key issue. They take several days or longer to get fixed, and then they are not fixed for good.
Recurring problems cause more customer dissatisfaction.
So, basically, Comcast may now have nice people to take care of customers, but its customers have to call too often for care due to ongoing problems.
I have Comcast and Time Warner Cable and can see the difference. When service works, everything is fine. However, when there is a service problem, which happens on a regular basis, things break down quickly.
We got used to life with always-on phone connections from companies like AT&T, Verizon and CenturyLink. Our phones always worked. That's what we expect from cable television — and, in fact, every company we do business with.
Unfortunately, we don't get it. Think about it. Think about all the services you use on a regular basis. Now think about which ones work well. They are great.
Now think about which ones work, but have regular problems. They are not so great — and unfortunately, cable TV is at the top of that list.
Currently, Comcast is the "Worst Company in America" according to the Consumerist, and it ranks at the very bottom of the American Consumer Satisfaction Index, underperforming the entire cable television industry. This is an industry with high and increasing prices, poor reliability, and worsening customer service.
Comcast offers a fast high-speed Internet connection. That's great when it works. However, every few months something goes wrong, and you have to wait days for a fix to arrive either by service truck or delivery.
Comcast offers cable television. When it works, things are great. However, it often breaks down, requiring you to call customer care to restart the system for you. That's not a problem if it is just an occasional glitch, but it's actually quite regular. It's a bigger problem when you have to wait several days for a service call.
Comcast also changed from analog to digital over the last couple of years. That cost customers more money for set-top devices. Customers do get more channels, but they also have more problems. Yes, more calls to customer service.
Plus, since set-top boxes cost money, customers don't buy them for all their TVs. That means there are often several TVs in the house that are just paperweights. That is not what customers want.
This is what I mean about not caring about the customer.
After the switch to digital, Comcast turned off the analog signal. What would have been great would have been digital on most TVs, but the option to hook up to analog TV for the few remaining TV sets. That's what Time Warner Cable offered, and customers appreciated it. Comcast customers are out of luck.
I am afraid that is something Time Warner Cable customers will have to give up if Comcast acquires it. They may get faster Internet but no analog TV signal.
Bottom line, Comcast is the cause of much customer unhappiness. So, while I appreciate the improved customer service attitudes, that is not yet enough, because of the poor service.
Comcast must solve these problems and become reliable at a reasonable cost for customers to care about it. It won't happen on this course however.
Going forward, as the industry transforms itself with new technologies and new competitors, that's exactly what Comcast — and in fact, all cable television companies — must do to stay relevant.
I want the cable television industry to survive this transformation and do well, along with other competitors. However, they must start to focus on the customer. The question is, will it?
Remember, as Herb Kelleher said, take care of your workers and they will take care of you. They will take care of your customers, and that will make your investors happy.
That is the best advice I can give to Comcast today. You are doing much better than a few short years ago, but you still have a long way to go.