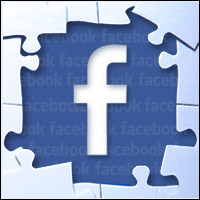 Video footage of a senseless murder in Cleveland, posted after the fact on Facebook Live, has attracted national attention to the role of the platform in criminals' minds.
Authorities Tuesday morning announced that Steve Stephens — the 37-year-old suspect wanted for the cold-blooded shooting of Robert Godwin Sr. — shot himself to death after a short pursuit by Pennsylvania State Police. Officials had responded to a tip about a sighting of Stephens' white Ford Fusion in a McDonald's parking lot in Erie, Pennsylvania.
"We are grateful this has ended," said Cleveland Police Chief Calvin Williams. "We would prefer that it had not ended this way, because there are a lot of questions I'm sure that not only family, but the city in general would have had for Steve, as to why this transpired."
Stephens had been on the run after allegedly killing 74-year-old Godwin shortly after he left an Easter Sunday dinner with family. Stephens apparently chose his victim at random and shot him at point blank range before taking off in a white Ford Fusion.
Stephens uploaded the shooting to Facebook Live later on Sunday. He claimed that he had shot 15 other people as well, but officials said that claim thus far appears unfounded.
Philadelphia police officials confirmed via Twitter that several schools in the city were put on lockdown Monday afternoon, amid reports that Stephens was in the area of the Belmont Plateau in Fairmount Park in Philadelphia. Police later said that the lockdown was lifted, and they found no information indicating the suspect was in the city.
Cleveland P. D.'s Williams confirmed that a cellphone ping from Erie had been noted earlier during the manhunt, but he was not aware why the suspect was in the Erie area.
Platform for Violence?
The video of the shooting, which went viral across social media over the weekend, has put Facebook on the defensive, raising new questions about the suspect's use of the live-streaming feature to commit a cold-blooded murder against an innocent man that he didn't even know.
The suspect posted a video to Facebook announcing his intent to commit a murder, and then two minutes later posted another video of himself shooting an elderly man, who turned out to be Godwin, Facebook VP of Global Operations Justin Osofsky said Monday. A few minutes later, Stephens went live, confessing to the killing.
Facebook is reviewing its reporting flows to be sure people can report videos and other material that violates Facebook standards as easily and quickly as possible, Osofsky said, noting that the report about the shooting video did not come into Facebook until an hour and 45 minutes after it was posted.
The suspect's account was closed 23 minutes after Facebook received the report about the murder video and two hours after it received a report of any kind, he noted.
Artificial intelligence plays a major part in preventing unacceptable videos from being reshared, Osofsky said, adding that the company was working on improving its review process.
Thousands of people around the world review millions of items that are reported to the company every week, he pointed out, and Facebook prioritizes items that have serious safety implications.
Facebook CEO Mark Zuckerberg, speaking at the company's F8 developer conference on Tuesday, expressed his condolences to Godwin's family and friends.
"We have a lot more to do here … and we will keep doing all we can to prevent tragedies like this from happening," he said.
Law enforcement authorities have cautioned before that "people not live their lives" on social media, Cleveland P. D.'s Williams said in response to a reporter's question.
The shooting "was not something that should have been shared around the world," he added.
Facebook Live drew attention last summer, following its use to document the immediate aftermath of the police shooting of Philando Castile in Minnesota.
St. Anthony Police Officer Jeronimo Yanez is facing a charge of second-degree manslaughter and two counts of intentional discharge of a dangerous weapon in that case.
Castile's fiancee, who was sitting next to him during the traffic stop that led to the shooting, filmed the aftermath while he was in the car bleeding to death.
Other violent events have been live-streamed on Facebook in the past, including a triple shooting in Norfolk, Virginia, in 2016.
Criminals' Thought Processes
Certain types of personalities may be prone to using social media as a platform for promoting their crimes.
"Like any social media, it depends on the person behind the screen," observed Tina Meier, executive director of the Megan Meier Foundation, a nonprofit that focuses on cyberbullying and harassment.
"I do think that live feeds allow [the type of people] who want to commit crimes or certain actions to feel powerful, knowing that it can be seen by hundreds, thousands or even millions of people in an instant," she told the E-Commerce Times.
Social media companies may need to take further steps to restrict live video feeds to prevent violent actions from being broadcast.
If a pattern of copycat incidents should follow this latest tragedy, it could justify a case for additional regulation of the platform, said Rick Edmonds, a media business analyst at Poynter.
However, Facebook cannot be held responsible for any wrongdoing in this case, he suggested.
"As commentators have noted, there are precedents — mercifully infrequent," he told the E-Commerce Times.
There have been "two on-air suicides, and the shooting of the young morning show film crew in Virginia, a few years back," Edmonds recalled, but "no one is talking about closing down TV live shots as a precaution."