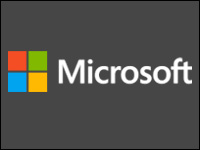 China is ramping up its campaign against Microsoft, following its ban in May on the installation of Windows 8 on government computers.
Officials of China's State Administration for Industry & Commerce reportedly have made unannounced visits to Microsoft offices in Beijing, Shanghai, Guangzhou and Chengdu. They apparently questioned staff in at least one office.
There's speculation that the move is tied to China's concerns about the United States National Security Agency's PRISM surveillance program, for which Microsoft and other prominent high-tech vendors reportedly have provided data.
Or the visits could be the latest move in a trade war between China and the U.S.
"We aim to build products that deliver the features, security and reliability customers expect, and we will address any concerns the [Chinese] government may have," Jessie Wong, of Microsoft's PR agency Waggener-Edstrom, told the E-Commerce Times, echoing the company's stock statement in response to this issue.
Spy vs. Spy
Foreign technology services providers such as Google and Apple could pose a cybersecurity threat to Chinese users, China's state-run People's Daily warned in June.
Microsoft and other major tech companies were required to transfer user information to the NSA, it also said, citing a China-based cybersecurity expert.
One week earlier, Beijing had announced it would impose a security review on imported technology equipment.
The Bush administration in 2006 canceled plans to purchase about US$1.3 million-worth of Lenovo PCs from CDW, reportedly because of fears the company might have installed backdoors at the behest of the Chinese government.
President Obama last year banned U.S. government agencies from purchasing Chinese computer technology in retaliation for Chinese hackers' attacks on U.S. companies.
In a related development, the U.S. Department of Justice this May charged five Chinese military officers with hacking into U.S. companies' computers to steal trade secrets.
Further, Lenovo's $2.3 billion bid to purchase IBM's low-end x86 server business is being held up because of an ongoing review by the Committee on Foreign Investments in the US, or CFIUS, around issues of national security. Several government agencies purchase these servers, as do AT&T and Verizon Wireless.
Fueling the Cloak-and-Dagger Theory
China's accusations may have been fueled by a recent Privacy and Civil Liberties Oversight Board report , which states, in essence, that the NSA's collection of information has been valuable and effective in protecting U.S. security and producing useful foreign intelligence.
Section 702 of the U.S. Foreign Intelligence Surveillance Act "clearly authorizes" PRISM, the PCLOB wrote, triggering protests from civil liberties organizations in the U.S.
The Electronic Frontier Foundation last week asked a U.S. federal court to rule that by copying and searching data collected from the Internet backbone, the NSA is violating the Fourth Amendment. Arguments in the case likely are being closely watched by Beijing.
Nah, It's Just Business
"This is not really about NSA activities," growled Robert Atkinson, president of the Information Technology & Innovation Foundation.
"Rather, NSA revelations provide the Chinese government with the cover they need to ramp up their campaign against foreign technology companies with the goal of getting foreign intellectual property more easily and cheaply," he told the E-Commerce Times, "and providing their own domestic companies with protection."
Atkinson may have a point. China began to develop its own OS, based on Linux, back in the 1990s — but Chinese companies offering Linux-based OSes haven't made much headway.
Still, the Chinese Ministry of Industry and Information Technology will support the development and application of Linux OSes, it said just this April.
Cracking the Chinese Market
Further, Chinese hackers breaking into U.S. companies' servers to steal intellectual property has been going on for years, and product piracy is rife in China.
Chinese government agencies themselves use pirated Microsoft software.
Nevertheless, Microsoft wants to retain a presence in China, said Atkinson, because "given that it will be the largest economy in the world at some point in the future, [China] should be a very important market for Microsoft."