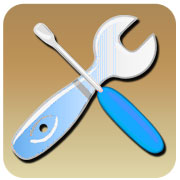 All businesses can't afford pricey website designers, which is why Shanti Sosienski was inspired to start DIY Websites Now, a company that teaches people how to build their own.
"Basically, we are a collective of designers, programmers and project managers who saw the need to service those potential clients who couldn't afford a US$2,000 site," Sosienski told the E-Commerce Times. "So what we offer with DIY Websites Now is the ability for people to sign up with us in a class that takes three hours, and by the end they can set up their own basic websites."
Small businesses and individuals learn to build their own websites on WordPress, using Thesis. The class, which costs $199, lasts for two to four hours, depending on the number of students.
"Within two hours, you will be able to build your own site," said Sosienski. "Whether you build your own site or not, by the end you will be able to work on your own WordPress site — even if you have a custom site."
Businesses should not have to rely on an external Web designer, he cautioned.
"It's super important for small businesses to be able to control their own website and change things at a moment's notice if need be and not have to wait for a Web person," Sosienski said. "Also, by understanding how websites work, you can help other businesses around you get started in building their own."
DIY Websites Now has helped clients like freelance writer Sheila Eldred, event marketing firm AGENTS 99, and massage therapist Ada Boje build their own websites.
Template City
Another option for businesses looking to make their own sites is to rely on the many templates available. FreeWebTemplates.com, for instance, has hundreds of free templates from which to choose, all created by a variety of Web designers.
"Designers just submit their template and theme designs, and we review them to ensure they're up to our standards," the site's founder, Doni Ronquillo, told the E-Commerce Times. "If they're approved, they immediately go online and become available for our visitors to demo and download."
Because many designers contribute templates, the site offers an assortment of themes, styles and approaches to Web design.
"Since we're open to submissions from most anyone — including competing sites, some of whom submit new designs on a regular basis — we have a very diverse collection of designs that span a variety of styles and categories," said Ronquillo. "On top of that, we take time to properly screen every incoming submission to make sure we only offer the very best to our visitors."
For businesses that want a custom site, Ronquillo also offers premium templates, themes and custom design services through FreeWebTemplate.com's sister site, 4Templates.
Business websites should be easy to navigate and free from distracting special effects, Ronquillo recommends.
"Your website is probably the first experience a new customer will have with your business, so an effective website is one that's built with this in mind," he said.
Hybrid Offerings
Some companies provide a range of services, from basic hosting to custom designing. One of the first companies in the DIY Web creation space, GoDaddy offers Website Tonight, a low-cost template and hosting option, as well as Dream Design Team Services, a more comprehensive Web design option. GoDaddy's Website Tonight offers hundreds of templates and simple design tools.
"It's all cloud-based, so you don't have to download it to your computer," said Tom Guza, senior manager of GoDaddy's Dream Design Team. "It's a very friendly, easy-to-use interface."
Though they're templates, they can be customized by users to make them unique to their businesses, Guza emphasized.
"A template is really just a layout," he said. "What makes it unique is the content on top of the template — the pictures, the theme and the writing. We have lots of types for industry types. They don't really look like templates."
A comprehensive range of services designed to help businesses establish an online presence can also be found at Intuit Websites.
"Intuit provides a wide range of online tools and services that help small businesses establish their online presence and get customers," Craig Zarmer, group product manager for Intuit Websites, told the E-Commerce Times.
"Each Intuit Websites package gives users access to hundreds of template designs and over 250,000 free images," he said, "allowing users to easily create a tailored website that fits their business."
In addition to the templates and images, Intuit Websites offers tools to help businesses develop and maintain their sites.
"Intuit Websites helps small businesses gain visibility and acquire new customers in a variety of ways," explained Zarmer. "From search engine optimization tools to e-commerce capabilities, Intuit Websites makes it simple to establish a professional presence that will best serve the business."
Similarly, 1&1 MyWebsite, a design tool from 1&1 Internet, is specifically developed for small businesses and entrepreneurs.
"The benefit with MyWebsite is in the customizable designs it offers for at least 200 industries and the guidance users have through the entire creative process," Lauren Whitson, spokesperson for 1&1 Internet, told the E-Commerce Times.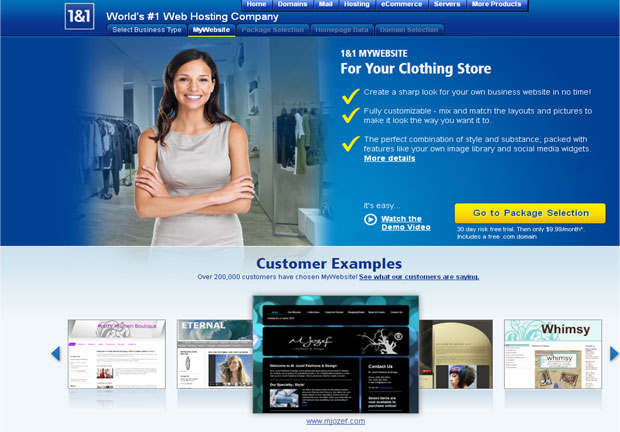 "For those with more advanced knowledge of things like coding and HTML, we offer different classic hosting solutions," she said. "This means that building a website is a much more in-depth process and requires at least a moderate understanding of website infrastructure."
The company specializes in growing with a business, providing different levels of service as its Web needs evolve.
"Because 1&1 offers so much as a single provider, our users' hosting experience is akin to a 'one-stop-shop,'" said Whitson. "Businesses have the flexibility to meld their IT needs within 1&1 as the company itself grows, which helps them to stay efficient and manageable over time."
A website is a portal into e-commerce, she emphasized, and the better the design, the more business it will generate.
"I always make sure to offer this bit of insight: Your website visually represents your business; make it count towards a positive first impression," said Whitson. "Time spent on it now can lead to lasting business-customer relationships down the line."