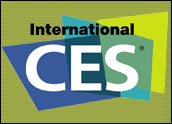 The CES we have grown to love is ending. Not sure CES realizes it yet.
If you are like me, you both love and hate this time of year. Love it because this is the time of year when the Consumer Electronics Show comes to Las Vegas. Hate it for the same reason. We haven't even recovered from the holiday season.
CES may be the largest show of it's kind. It is still important, but the marketplace is changing. Today, CES is more about the sizzle and less about the steak. The Wave I often discuss is starting to pass it by.
Unless the Consumer Electronics Association updates its Wave or creates a new one, the show will start to unwind over the next few years. The long-term prospects for CES will be my focus in this column.
Then, in my Pick of the Week, I will discuss some key trends to watch for at this year's show.
Too Much Noise
As an analyst, I have followed this consumer electronics craziness for many years. I have watched the show grow over the years, and now, I have to say, it is reaching its peak.
CES is cresting on the Wave it has ridden to success over the last decade.
Think of what's happening. This is like Apple and Google — the companies that created and are riding today's big Wave. It's like RIM and Nokia, being left behind as the Wave passes them. The marketplace changes all the time. Knowing when to switch to the next Wave and how to ride it are key.
I have noticed a shift at CES over the last few years. And Microsoft just weighed in with its vote and said this will be its last year at the show. That means neither Microsoft nor Apple will be there. They are two of the more important brand names in consumer electronics. This is a significant shift. Other companies will follow.
Over the years, I have seen many companies and executives in Vegas during the show, but not participating in the show. They were there because that's where so many analysts and journalists converge. They have suites in hotels and invite us to visit them. Very cost-effective.
One reason for that approach: The show is expensive. Another reason: The show is so busy, you can't hear yourself think.
As I wander around, I get the chance to say hello to so many executives from so many companies who are wandering around as well. These execs are not at a booth in the show. They are just there, mixing and mingling and checking out what is new and exciting. Trying to wrap their minds around the technology and competition they can expect this year and next in the marketplace.
While I have attended so many of these shows, to tell you the truth, I think it is much better when they invite me to visit at their offices during a normal week — just them and me. We can both think and talk and get to know each other better than in the midst of that craziness.
CES has become like a family wedding. You think you'll have the chance to catch up; however, the music is so loud, you can't even have a normal conversation.
Where's the Next Wave?
Every January, around 150,000 gather in the desert in what must be Las Vegas' busiest week of their year.
Lines, lines, lines, everywhere. Over the years, we have seen more industries have a presence. I remember when AT&T, Verizon and Sprint Nextel started participating several years ago.
So why is everyone there? And why is CES becoming less important going forward?
Several years ago, the reasons to be there were clear, and companies and attendees kept coming in droves. Today, it is different. The show seems to have peaked in growth. Plus Microsoft sees no value there any longer.
With that said, what is next for CES?
I think CES is cresting at the top of its Wave. The show had been growing over all these years, but I think this year will be the last we consider a growth year, unless it's reinvented. Re-branded. Unless it finds or creates the next Wave to ride.
Keep your eyes on CES for what happens next. This is an important show. But so many important companies are now failing, aren't' they? It happens. CES can still be OK, assuming it can create and ride the next Wave. Will it grow or shrink going forward?
That is the question we are all interested in. But today, it's time to get ready for this years CES!, Time Warner and Cox, as well as satellite providers like Dish and DirectTV, plus telephone company IPTV services like Verizon's FiOS and AT&T's uVerse offer hundreds of digital channels and networks.
We have not seen Sprint Nextel, CenturyLink or Windstream enter this space, except to resell satellite television. Will that change as the Wave continues to reshape the marketplace?
These industry-reshaping changes threaten traditional providers like cable television companies and phone companies. Expect the Internet and wireless to play together in new ways as a "change agent" transforming television going forward.
Think of how the iPod changed the way we listen to music. The iPhone changed smartphones and the iPad changed computers. Now, I expect Apple to change the way we watch TV. Will it introduce iTV? Apple is one of the key players in creating the next Wave.
Apple wants to rewrite the rules of television the same way it re-invented these other industries. It wants to create the next Wave in television.
This will, of course, be great for Apple — and for other innovative companies. However, many existing companies will be hurt. Which will be the winners and losers over the next couple years?
It all depends on catching this next Wave. Many execs and companies are prepared. However, many others don't have a clue.
Another major transformation will be with Netflix. It changed the way we watch television and use the Internet together. You download movies and watch them on your television or laptop. In fact, this single company accounts for roughly one-third of all Internet traffic, which is an incredible stat.
Now Verizon is jumping in. It has not announced anything yet. Will it make a splash at CES? It may even be interested in acquiring Netflix if the price is low enough.
Watch Netflix closely, because it has crested on its Wave and may now go the way of AOL, Prodigy and Compuserve from the 1990s. Remember, those companies rode the first Internet Wave, but then wiped out when the phone companies and cable television companies took their place.
Real innovative change does not come from behemoths like Verizon or AT&T anyway. Instead, it comes from smaller firms that develop a new idea then attract attention of the big guys.
There will be lots of new winners and losers in 2012. Keep your eyes open.
Wireless: Every few years, the wireless industry completely reinvents itself. Four years ago, the smartphone craze began with the iPhone. Next it was Android. Today, past leaders like Nokia and RIM are now struggling, while new brands like Google, Apple, HTC, Samsung and more are growing very rapidly and changing the landscape.
Wireless continues to transform. New smartphones from Google and Microsoft will be introduced this year. This is a brand new category for them. Microsoft is partnering with Nokia, and Google with Motorola. They both tried and failed over the last several years. This time, will they succeed?
Expect smartphones to get, well, smarter. Get this — we can expect wireless data usage to continue to explode so rapidly it will account for 97 percent of network capacity in the next couple years. That means only 3 percent will be voice.
That is a complete turnaround over just a few short years ago, when usage was mostly voice.
Computers: Computers are going through an amazing transformation. Ultrabooks and tablets rule this year.
Ultrabooks are a brand new category. This is the same idea as the very successful Apple MacBook Air but is Windows-based. They are light and thin and powerful. I am playing with a few of them, and I can say that I am very impressed so far.
Acer, Asus, Toshiba and Samsung are competing now. Others will follow. This will be an Ultrabook year. Expect to see dozens of new Ultrabooks introduced at this year's CES.
Intel and AMD are smiling.
Tablet computers are still hot. Apple started this craze almost two years ago — then everyone else seemed to join in. Some are doing strong business, while others — like RIM's PlayBook — are failing before our eyes.
What can we expect from this two-year-old category? The entire segment may look completely different one year from today.
Amazon has jumped in with its Kindle Fire and Barnes & Noble with its Nook. Expect a Google tablet to join the fray this year.
Companies should expand their brands and technologies into these new areas. This is the time, as the new marketplace is forming in people's minds. Now is the time to evolve brands.
Now is the time to stake out claims. It will be much tougher in a year or two, when everything is set in customers' and investors' minds.
Companies like Apple may create a new Wave, but many other companies can jump on and ride it to success if they are smart about the use of their technologies and their brands.
Apps for smartphones and tablets will play an even larger role. 2011 was incredible. 2012 will be even better.
Keep your eye on this computer and software space. It will be important this year as the industry continues to transforms itself.
The Cloud, Software and Apps: The cloud is one of the newest and most exciting ideas. You no longer need to buy software on disks and update it continually. It is all done automatically in the cloud.
Plus, you don't have to worry about losing your data because it's stored in the cloud.
And you can now access your data on a variety of devices in the cloud. You can even work on your files from someone else's machine.
Instead of movies and books on tape or CDs or anything else cluttering up the bookshelves in your home, you will have access to all your purchases, anytime, using any technology, in the cloud.
Sure, you don't have the covers to look at up on your shelves, but then you can access everything you own, anytime and anyplace. That tradeoff sounds pretty darn good, doesn't it?
The cloud should be on your radar. Its one key Wave of the future.
Lines at CES: Any way you shake it, CES is still the place to be in the consumer electronics world this year.
Countless categories in every corner of consumer electronics make this one of the most interesting and exciting and utterly confusing shows of the year.
The big problem — lines. The moment you step off the plane you wait in line for a cab, then wait to check in to your room, then wait to get another cab or bus, and every other thing you want to do — lines, lines, lines. Even when you take one of the gazillion limos, you are stuck in long lines.
But this is Las Vegas, so have fun! It's the good and bad part all mixed up into one, big show. Now pardon me, I have to finish packing. Dear… where is the bucket of quarters? What?This is Vegas, baby!