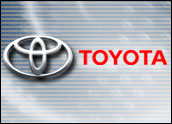 The automotive industry has begun to fully embrace wireless technology in recent years, bringing more to the driver than ever before. However, automotive companies don't fully understand wireless, and many are making a serious mistake that could harm their brand and future sales.
I made an important discovery this past week. I'd had my 2011 Toyota Highlander for a couple years, but I had started to get the itch again. However, I really loved that SUV and especially the navigation system. These days, even if I love a car, I must also love the navigation system in order to buy.
I was looking to get a newer Highlander with the same, great Nav system. A 2013 Highlander was available, but the Nav system was different, and I didn't like it. That was the first sign of trouble. The earth started to shake under my brand satisfaction with Toyota.
40 Percent Snubbed
The newer Highlander models have a smaller — and in my opinion more complicated and less enjoyable — navigation system. It does more if you want more, but you need to have a smartphone connected all the time, and it draws on the data plan. It no longer gets live traffic from XM Satellite Radio. Instead, it comes via your smartphone.
Having a smartphone to use is not a problem for me, since at any point in time I have countless smartphones that I'm testing. Since the smartphone market is rapidly growing, it seems logical from the carmakers' perspective to integrate them, right?
The problem with that theory is that today only around 60 percent of us use smartphones. As with cable television, we may never get to the point where 100 percent use them.
That means people who don't use smartphones are left out. Otherwise happy and loyal Toyota customers who simply don't own a smartphone are ignored. They cannot get live traffic, weather, news or any other apps they like to use.
Automakers like Toyota, which should be competing in an entire marketplace, may really only be competing for roughly 60 percent of the market — those who own a smartphone. Does that make sense?
Toyota is ignoring 40 percent of the marketplace — and to make matters worse, not everyone who has a smartphone uses an unlimited plan. Those who don't may not link their phones to the car out of fear of large monthly wireless bills — bills that didn't exist under the previous plan.
Today, neither AT&T Mobility nor Verizon Wireless offers unlimited data. Would their customers feel comfortable hooking up and using a ton of minutes and getting an extra bill at the end of every month? These two carriers cover roughly 80 percent of the market.
The other 20 percent is split between companies like Sprint, T-Mobile and C Spire, which do offer unlimited plans. While unlimited is good, is 20 percent of the marketplace really all that companies like Toyota want to pursue?
My question is this: Does Toyota understand it is cutting off its nose to spite its face? It's not just Toyota, either. This is true of every automaker. Does it make sense to compete in a much smaller marketplace because of this mistake? This should be an obvious pothole to avoid, so why is Toyota driving right into it?
Don't get me wrong. I like Toyota. In fact we have three Toyotas right now. I want to keep buying Toyota, except it is burning its brand bridge with me and with others. It is running away, since it is ignoring the navigation quandary. Give customers what they want — or lose them.
Choices Make Sales
Disappointed, I decided to hold onto my existing Highlander because of the navigation issue. Toyota missed a new car sale. Plus, I started to think about what other brands I would consider. There are plenty of other brands — like Ford, GM, Chevy, Honda — plus the luxury brands like Lexus, Mercedes, Cadillac, Acura, Infinity and many more. This could be disastrous for Toyota — wait, not just for Toyota, but for every carmaker trying to build a brand and hang onto customers.
As I looked around, it became obvious that many other auto manufacturers were heading in the same misguided direction. Will they get it before it's too late?
I hope this column will be a wakeup call to the automotive industry. You found this new terrific technology you can use to build your brand. Great. However, you must continue to give customers what they want to keep them loyal to you. You cannot market like you did in the past. You must look at how wireless is marketed. It's very different.
Now that you are building your brand in this direction and getting drivers more interested in this kind of technology, you must market differently. One choice may not be enough any longer. You will lose business unless you can crack this code.
That's when I stumbled across the answer. I was getting an oil change and noticed the Toyota 4Runner SUV in the showroom. This is a similar SUV in size — and the good news is the 2013 models offer a choice of two different navigation systems. One is the traditional Toyota system that I am used to, and the other is the new Entune system, which requires a smartphone.
These two options are very different. The point is some customers want one while others want the other. Isn't that why computer manufacturers and smartphone makers create different versions to choose from? Isn't that the same as some customers wanting cloth and others wanting leather seats and all the other choices in the automotive industry? Of course it is.
Bottom line, this past weekend I traded in the Highlander, which I really loved, and got a new 4Runner. Hey Toyota, isn't that good news? Of course it is. You sold another brand new car, which you almost missed out on. You kept me in your brand. If you want to keep me and all your customers there, you had better wake up — and quickly.
This is the important lesson to be learned by every carmaker. Give customers choice and give them what they want, and you'll keep building your brand loyalty. Don't, and you'll lose.
Giving customers the choices they prefer will let you increase sales. Period.
This makes sense to me. The only question is whether this choice will continue or whether Toyota will go down the single focus path like every other automaker does.
Whether I and everyone else who buys new cars will buy another new Toyota in the next couple years will depend on what the company does — and remember, it's not just about Toyota, but every carmaker.
This is a lesson using Toyota as the example, but every other carmaker should learn the same lesson. Give customers what they want, and you'll continue building your brand loyalty with them. Do not, and you'll lose them. Period.