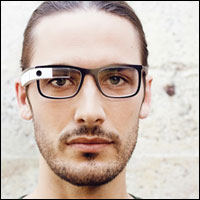 Google Glass, whose appeal so far seems limited to uber-geeks, may be taking on a new image, thanks to Google's hiring of Ivy Ross, known for her work at Calvin Klein, Coach, Gap and, most recently, Art.com, where she was chief marketing officer.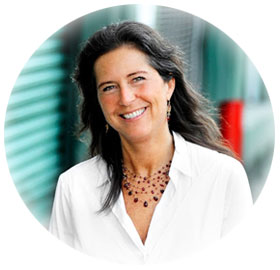 Ivy Ross
Ross announced Friday that she will assume her new post as head of Google Glass May 19.
She replaces tech whiz Babak Parviz, who was pretty much the man behind Google Glass.
"I look forward to answering the seemingly simple, but truly audacious questions Glass poses," Ross wrote in a post on Google+. "Can technology be something that frees us up and keeps us in the moment, rather than taking us out of it? Can it help us look up and out at the world around us, and the people who share it with us?"
Ross described her career as having been spent "at the intersection of design and marketing, trying to answer questions like this in different ways, for different products."
It's Not All Roses
Ross' appointment mainly drew favorable comments on the Glass Google+ page, but Boz Adams' response was a tad sharp.
"Let's start with the seemingly simple, but truly audacious question: Why has it been so challenging to release XE software updates that are stable, reliable, functional and efficient with regards to the existing glass hardware?" Adams wrote. "It seems that this has gone by the wayside in the past two months."
Several commenters also suggested a price cut.
For example, "Step one… make Glass affordable instead of the crazy town price of $1,500," JP Hines said.
What Ross Brings to the Table
Google Glass "straddles the line between technology and fashion," Barry Randall, a portfolio manager for Covestor, told the E-Commerce Times. "Ms. Ross is probably one of a handful of individuals capable of understanding Glass from both a design and product point of view."
The widespread adoption of Glass would depend "on a variety of real-world considerations like design and cultural acceptance," Randall continued. "Ms. Ross' appointment merely signals that the success of Glass won't be a function of purely utilitarian concerns."
Ross "is on board to turn [Glass] into a real product," remarked Rob Enderle, principal analyst at the Enderle Group. "Until now, it has been more of an experiment into what people will accept on their face."
What Google has had on its face because of Glass is a certain amount of egg — the product has not been as well received as the company hoped, leading it to blog about the top 10 Glass myths in March; then to throw open sales to the U.S. public this week.
Money Isn't the Only Thing
Glass' current US$1,500 price tag is a consequence of the relatively low number of devices that have been sold, Enderle told the E-Commerce Times. "Once they can ramp up to far higher volumes, the component prices and assembled products should drop below a third of what we see now."
However, $1,500 "might be in fact too low a price" for use in specialized fields such as medicine, Covestor's Randall suggested.
The University of California at Irvine medical school this month will issue 10 Google Glass units to third-and fourth-year students, and it will provide first- and second-year students with another 10-20 pairs.
The Marriage of High Fashion and High Tech
Ross' appointment "seems to be along the lines of the vision articulated by companies like Intel that are looking to identify the future intersection of fashion and technology so that technology can appeal to a broader range of consumers of both genders," said Jeffrey Orr, senior practice director for mobile devices at ABI Research.
These companies want to "understand what draws people to technology, what draws people to fashion," he told the E-Commerce Times, "and why these have been mutually exclusive behaviors up to this point."