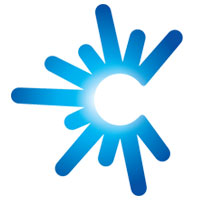 Cable TV has been facing mounting attacks from new technologies and new competitors. C Spire recently joined the action, announcing plans to enter the pay-TV space.
It's not yet clear what C Spire TV will be, or how it will impact the marketplace. We'll have to wait for C Spire to spell that out in the coming weeks. What we know so far is that C Spire is a regional player in Mississippi, so the service won't be available throughout the United States. Also, this pay-TV platform appears to have been developed by MobiTV, which is interesting.
The television industry is ripe for growth, with new competitors and innovation from IPTV, satellite TV and wireless TV. This is fertile ground, and I expect to see an ever-increasing number of competitive moves going forward.
C Spire sees a growth opportunity in television. I think this new C Spire TV service will be wireline, and available only to customers of the company's ultra-fast Internet service.
Since C Spire started out as a wireless company, it would be great if it could deliver this television service wirelessly over its own network, like AT&T does with its DirecTV mobile television offering. Will this be part of C Spire's offering?
C Spire has been expanding its market footprint in recent years. It started with wireless, then offered an ultra-fast, wireline Internet service in a few cities. While this television offering will have a limited marketplace, it has a good potential for growth where it is available, because it can be part of a three-legged stool.
Plethora of Pay-TV Choices
Many others also see a rising opportunity as they move into this space. I believe there will be an increasing number of choices for pay-TV in the next few years.
It started a decade ago with AT&T U-verse, Verizon FiOS and CenturyLink Prism, which are all IPTV.
Netflix, Hulu, Amazon and many others also entered the picture.
Then AT&T acquired DirecTV and started to innovate, creating DirecTV Now and wireless TV.
AT&T's success in television has prodded other competitors that have innovation in mind. It sent Comcast back to the drawing board to try to come up with a competitive answer to mobile TV. It also spurred Verizon to consider ways to enter the television space to compete not only with DirecTV Now, but also with mobile TV offerings.
MobiTV's Growth Opportunity
The growing and changing pay-TV space represents a huge opportunity for companies like MobiTV. The more companies that want to enter the television space, the bigger the opportunity for MobiTV and others to help them do that. After all, television is a complicated industry. The non-TV companies that want a slice of the pie will need help.
These activities are a threat to the traditional cable television industry. For quite a while, "TV" has been equated with "cable TV." However, as cable TV becomes less important and moves to the falling side of the growth wave, we will start thinking of this space as "pay-TV."
Will cable TV companies be able to redefine the space? Or will they have simply have to deal with others changing their world around them?
Pay-TV is the new world of television going forward. It's IPTV, which is like cable TV over the Internet, and it will allow companies to provide much more to customers going forward. That means wireless TV or mobile TV — letting users watch television on their smartphones and tablets anywhere in the country, not just on their couch at home.
Congratulations to C Spire TV for taking advantage of this growing opportunity. This is yet another wake-up call for investors, competitors and workers in the changing pay-TV space. Now is the time to find companies that are on the growth side of the wave, not the shrinking side. As pay-TV changes, companies that use IPTV, wireless TV — and especially, those that innovate like crazy — will be the winners.