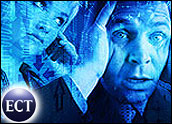 This story was originally published on April 3, 2009, and is brought to you today as part of our Best of ECT News series.
Job insecurity combined with financial fear-mongering has consumers slashing their budgets. Cellphone and premium TV services look like easy items to eliminate. Typically, however, those services tie users to contracts as well as three ugly words: early termination fees.
Can customers break those contracts and avoid significant financial hits? Many customers can indeed ditch their contracts — if they're willing to educate themselves and then speak up.
Breaking Up Is Hard to Do
Obviously, combining home telephone, Internet, cable or satellite TV, and cellphone service makes sense, if you're committed to all of the services.
"Bundles are a great way to save money," Mike Gikas, senior editor of electronics at Consumer Reports, told the E-Commerce Times. "That's the good news. The bad news is that unraveling can be a problem," because service providers expect customers to honor their end of a deal.
If you don't fulfill your contractual obligations, "they may sue you," Ilyce Glink, nationally syndicated money and real estate columnist and publisher of ThinkGlink, told the E-Commerce Times.
Of course, contracts are supposed to protect all parties involved.
Know Thine Terms
"When you shop at Verizon Wireless, you have 30 days to bring your products back and cancel your contract with no penalty," Brenda B. Raney, a spokesperson for the carrier, told the E-Commerce Times. "You can change your voice plan at any time with no penalty or contract extension. When your contract expires, you can go to a month-to-month basis with no change in service."
Other wireless carriers may have similar policies in place. It's all good to know, but according to a survey released in December by the New Millennium Research Council, about half of U.S. cellphone contract holders don't know when their cancellation period ends.
Customers may assume they're obligated to a company after a contract expires because monthly bills continue arriving in the mailbox, and they look just like they did during the contract period.
First, "check to make sure that you're actually under contract," Glink suggested.
If you are under contract, "make sure you're using every minute," Gikas said. "Downgrade if you're not, or upgrade if you're using more minutes." Otherwise, "you're just giving the phone company money when you don't need to."
Cancellation Fees 101
"Cellphone companies make money three ways," Gikas explained.
"One, you pay for minutes you don't use. Two, they make money when you underestimate the number of minutes you use, and you pay extra [for minutes exceeding the contractual allotment]. Three, they make money when you break the contract," Gikas said, "which has been a very contentious issue."
Historically, the fees have helped finance equipment costs. When a consumer pays US$100 for a cellphone with a $500 list price, the provider recoups the difference by having the user sign a two-year service contract that includes a hefty cancellation fee.
Fiber optic TV service providers do the same. Verizon began offering fiber optic service (FIOS) in 2004, spokesperson Bill Kula told the E-Commerce Times, "so we're, in effect, on the hook for associated costs."
Verizon charges $99 to $149 for canceling a FIOS contract.
Still, there are ways to avoid the fees.
Die, Enlist or Make Noise
Extreme circumstances are usually good for getting out of a contract, John Breyault, VP of public policy, telecommunications and fraud with the National Consumers League, told the E-Commerce Times. For example, if the person responsible for the contract dies, getting out of the contract is pretty simple: Produce a death certificate. This could apply to you, for example, if yours is a company phone and the business owner, who has since died, signed the contract.
Similarly, members of the military may be released from their contracts when they are deployed, because it's unlikely they'll be able to use the service overseas.
However, you don't necessarily need to pass away or get sent to a combat zone to get out of your contract. Complaining might work, if you do it right.
Cellphone services and equipment drew more complaints than any other business segment in 2008, according to the Better Business Bureau.
Happily, the industry has a better-than-average track record for resolving complaints. It resolves more than 90 percent of the complaints lodged against it, BBB spokesperson Allison Southwick told the E-Commerce Times.
Challenge Changes
Whenever service providers make changes to the terms of a contract — and most do, frequently — they're probably providing you with a legitimate reason to end the contract.
"Cellphone contracts typically include a 'materially adverse' clause. What this means is that if the cellphone company changes a fee or a service, or if your service degrades significantly, you can typically cancel the contract and avoid early termination fees. Using the term 'materially adverse' when discussing cancellation with a cellphone company after a change has occurred in the contract can be helpful," said Art Neill, an attorney with Utility Consumers' Action Network.
"Customers who want to cancel their contracts should keep an eye out for changes on their monthly bills," Neill told the E-Commerce Times.
Even small changes in contract terms, like a change in the billing cycle or the way late payment charges are applied, may provide reason enough to terminate the agreement.
Changes to services that are not part of your contract but that affect you can be enough to invoke a provider's "adverse material affect" clause, Michael Aschenbrener, associate attorney with KamberEdelson, a legal firm that specializes in consumer class action, told the E-Commerce Times — if, for example, terms change regarding the messaging service, and you happen to use messaging occasionally.
"If you want to get out, call your company and say that [the change] is an adverse material affect," Breyault suggested. Some consumer bloggers have posted scripts consumers can use when discussing such changes with their cellphone providers, he added.
If you're under contract and can't complain your way out, "you could do a downgrade," Glink said. Many providers allow users to reduce their monthly rate by reducing their minutes and services. Maybe the bare-bones commitment level would work for you. "Could you afford $19 a month [while you] ride out the contract?" she asked.
Removing extra services like ring-back tones or unlimited texting might save a user $10 to $20 a month, "but there's a caveat to that … be sure when canceling an extra service to change your habits, too," Aschenbrener noted.
Timing Is Critical
When one Consumer Reports staff member switched from a 1,400-minutes/month plan to a 2,100-minutes/month plan, "he still got a bill for $162 in overage charges," Gikas said.
"He was able to negotiate to get that down," Gikas explained, "but when you switch, you have to remember where you are in the [billing] cycle."
"Make sure that when you [make a change] you get at least a verbal commitment that you're not extending your contract … if you can, get it in writing — and always get the name of the person you're talking to," he added.
Selling Out
Finally, remember that it's a free market — contract holders can sell their phones and the remainder of their contracts on reseller Web sites like Cellswapper.com and Celltradeusa.com.
The newer and more desirable the phone, the more likely it is to sell — so iPhone users who can't afford the lowest-priced options that satisfy their contracts might try talking up their phones on a reseller Web site or even eBay.