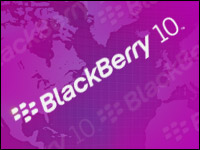 There is a simple answer to the BlackBerry problem: Rather than trying to become a new company and address a new market and compete with new competitors, it should focus on its bread and butter, the business and government communities that still use its products. If it does this, I believe its recovery will begin quickly.
Alicia Keys may be a great singer, and she may work as part of the brand identity of another company, but not for BlackBerry. I believe BlackBerry customers would relate more to business legends like retired GE CEO Jack Welch or Berkshire Hathaway's Warren Buffet — serious people for serious customers.
I have always liked BlackBerry. I think it's a great company with a great device and a great brand, but it is lost right now. It led the smartphone space for more than a decade without much thought about its image. The brand is just tired. It needs to be refreshed, like AT&T did last decade.
Bold Trajectory
Remember in the early 2000s when AT&T was shrinking and dying on the vine? It had lost long-distance customers to the Baby Bells, had spun off its wireless business, and had sold its cable television business to Comcast. What was left was a much smaller and weaker business services company.
That's when San Antonio, Texas-based SBC, under the leadership of CEO Ed Whitacre, acquired AT&T. After gathering opinions about next steps with the brand, SBC decided to keep the AT&T name, which was still the strongest in the industry but had become old and tired. It reinvigorated and youth-enized it.
Then it acquired Bellsouth and Cingular. Bit by bit, the company grew and expanded to become a real industry powerhouse. The new AT&T was not only stronger with better offerings, but also more inclined to talk with customers and give them what they wanted.
Ever since, AT&T has kept expanding — updating and refreshing its brand along the way. AT&T keeps following the same steps today. That's the reason for its success.
That's what BlackBerry needs to do. It has improved much with BB10, but it has lost much as well. Customers tell me they are excited to buy the new device, but too many quickly return them because they are so different.
There is much more work to do to repair the company, and there's not a lot of time.
3-Prong Plan
One, BlackBerry must focus its brand on its core business and government customers. It should re-think its brand identity and shift away from Alicia Keys and the youth market toward more traditional business brand names that resonate with its customers.
The old RIM didn't have to think about things like marketing, branding and advertising. BlackBerry's new BB10 looks great, but it goes far beyond what BlackBerry really is in the minds of its core customer group.
Two, BlackBerry must talk to its customers again — and this time, listen better. Give customers what they want. Business and government customers don't want the same things that other smartphone users want. They don't need all those consumer apps that Apple and Google offer. Instead, they simply want a solid business device that meets and exceeds their needs. They want useful apps and features.
That means every BB10 device should do everything the previous versions did. Today that isn't the case. They should also do new things in new ways — but that shouldn't require the company to turn its back on existing customers.
Three, BlackBerry should introduce two different kinds of new devices. One could be the Q10 and Z10 with their completely new and different user interface and operating system. Two should be more familiar to existing users of the Bold and Torch.
Many customers still love those BlackBerry devices. They just want them refreshed with new features. They don't want to give up existing features they count on. BB10 has eliminated or changed some of those features, and that is a mistake. Many users don't want to learn an entire new operating system.
So, if BlackBerry can simply focus on these key points, it can once again be successful.
Dominate a Niche
BlackBerry should remember that when it was popular and growing, the smartphone marketplace was only 15 percent of the cellphone market. Today it's around 50 percent. The number of apps has increased from a few hundred to millions. However, most of those new users will never be BlackBerry customers. The BlackBerry brand does nothing for them.
If BlackBerry will start by simply focusing on the same 15 percent of the market it used to, I believe it can be successful once again. If it will listen to its customers and give them what they want, it can be successful once again.
BlackBerry customers don't want an Apple or Google experience. If they did, they would go Apple or Google. BlackBerry users want the BlackBerry experience, just a newer and updated BlackBerry experience.
If BlackBerry can understand that simple concept, it can recover very quickly. The smartphone marketplace is changing. Apple and Samsung have seen their growth slow. That means the newness wave of this smartphone explosion is ending, and traditional offerings can play a stronger role again.
BlackBerry must focus on its slice of the pie. Period. It's as simple as that. It shouldn't try to grab a bigger slice — not yet. It should simply focus, and it can own that space once again.
BlackBerry can be No.1 on the business and government side of the smartphone space. Isn't that much better than being just a tiny and distant player in the larger smartphone space? Lumia 1020. This is the next-generation Lumia smartphone that features a 41 megapixel sensor with PureView camera technology.
Available exclusively from AT&T Mobility, it features a 4.5 inch AMOLED PureMotion HD+ display made with Gorilla Glass 3 and, which is said to be super sensitive to touch. It is available in matte black, matte white and matte yellow.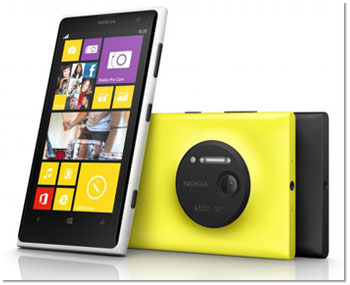 The Nokia Lumia 1020
Congratulations to Nokia for focusing on what may be the best camera in the smartphone world.
Whether this will be enough to save the company is another question. Nokia partnered with Microsoft, and Windows Phone is a different operating system from Apple's iOS, Google's Android, BlackBerry and others.
What will truly save Nokia is to reinvent and recreate its brand. It had the strongest brand name in the regular handset business, but when everything went smartphone six years ago, it lost its position. It has tried many times to reinvent itself with little success.
I know Nokia. I like Nokia. I want Nokia to succeed. However, the company must understand the importance, the force and the power of the brand. It needs to focus on reinvigorating the brand.
However, this new Lumia 1020 looks like an excellent device that will make a slice of the consumer pie very happy.