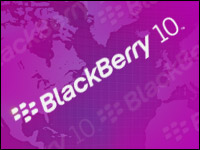 If you own an iPhone or Android mobile phone and work at a BlackBerry shop, it will be simpler from now on to keep the personal information and apps on your device segregated from those you use for work.
That's thanks to BlackBerry's Tuesday release of Secure Work Space, an iOS and Android solution that gives handsets running those operating systems capabilities previously reserved only for BlackBerry hardware.
Secure Work Space runs on an iOS or Android device in conjunction with BlackBerry's server offering, BlackBerry Enterprise Service 10.
With the new offering, iOS and Android users can have the same kind of security at the device, server and network level that users of BlackBerry phones already have.
What's more, since Secure Work Space can be managed at the enterprise level, it gives companies the power to better protect business data on non-BlackBerry devices.
Division of Work and Life
Secure Work Space is a reaction to the torrid pace of innovation in the mobile market and the consumerizaton of enterprise IT, explained BlackBerry Senior Vice President for Security Scott Totzke.
"Our customers are looking for a solution that lets them manage devices across multiple platforms and safely enable consumer devices across their enterprise," he told TechNewsWorld. "Secure Work Space and BES 10 gives them that platform to build on."
It prevents workers from commingling personal data with company data by creating a separate, encrypted file system for work data. Personal data — Facebook friends, contacts and such — resides outside that file system.
"We don't allow copying and pasting between those two worlds," Totzke explained.
"As an employee leaves an organization," he added, "an IT administrator can delete the work data from the device and leave personal data intact."
Skirting VPN Costs
Another Secure Work Space bonus for both businesses and workers is that the solution uses BlackBerry's networking structure to communicate.
Customers can save considerable effort, administration and expense with Secure Work Space, according to BlackBerry, because they no longer need to configure and manage expensive VPN infrastructures to provide mobile device access to data and apps that reside behind their corporate firewalls.
"A big value proposition from an IT perspective is that the connectivity is the same connectivity that BlackBerry has been using for well over a decade," Totzke said.
"There's no worries about deploying a VPN. There's AES 256 encryption ene-to-end, and it can all be managed from the BES 10 console," he pointed out.
"I get the same connectivity model for iOS and Android as I get with BlackBerry, and I get a secure work container on iOS and Android that's conceptually similar to BlackBerry Balance," added Totzke.
BlackBerry Balance performs functions on BlackBerry hardware similar to those performed by Secure Work Space.
Important to Continued Operation
Secure Work Space is good news for BlackBerry shops, noted Yankee Group Research Director Carl Howe.
"Given that a lot of enterprises still have a BES server in their IT infrastructure, in many ways this is the simplest way for them to get pretty good mobile device management," he told TechNewsWorld.
Secure Work Space should also boost BlackBerry's image in its primary market — the enterprise. "It's important," Howe said. "It's something that makes us optimistic that they'll be around for quite a long time to come."
With Secure Work Space, BlackBerry can expand the reach of its software and services beyond its own branded hardware, which significantly lags in market share behind Apple and Android, observed Michael Morgan, a mobile devices analyst with ABI Research.
"Now they can expand the revenue opportunities of their services and software into a device base that's larger than their own proprietary devices," he told TechNewsWorld. "That's a good thing."
Cannibalization Concerns
As Secure Work Space gains traction in the market, however, the question arises, will it hurt sales of BlackBerry's smartphones and further reduce their market share?
"If I can get these BlackBerry features on an Android, maybe it's not that important that I get a BlackBerry device," Morgan said.
That prospect, though, doesn't seem to be worrying BlackBerry at the moment. All enterprises are mixed environments for mobile devices, Totzke explained.
"They have a need to manage devices from different vendors," he said. "We want to deliver a solution to the customer that allows them to do that as safely and securely as possible, and BES 10 and Secure Work Space gives them that platform."