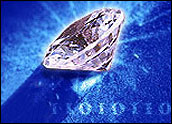 Bidz.com is successful now, but it had very humble beginnings. I started Bidz in 1998 with no computer experience. I had no preconceived notions of how e-commerce should look and feel to customers. I didn't know how an e-commerce company should be run.
I had owned many different types of businesses since I immigrated here from Moldova as a teenager — from dental labs to a large chain of pawnshops. However, none of those businesses had anything to do with the Internet.
Those pawnshops were actually the start of Bidz. When eBay first opened, I started to sell my pawnshop merchandise on the site. I very quickly realized that there was room for another Web site, one that had a different approach to auctions, and one in which the seller — me — could actually better and more profitably control supply and demand. That was the idea for Bidz.
No Template
Our focus on delighting the customer is the basis of our business and the reason for our growth. In the beginning, that wasn't so easy. We struggled to get Bidz.com noticed by consumers. We had to develop our technology, including guided navigation and search, and Ajax-based interactivity ourselves.
We had to source our merchandise, which meant developing relationships with 300 manufacturers, and buying closeout items from them at significant discounts. We sell many items at below their wholesale price because of our ability to source. There was no template for how Bidz should operate.
Bidz.com auctions start at US$1. The auctions last as long as there is bidding and close if there has not been a bid in 15 seconds. We hear from customers all the time that the excitement of the bidding process keeps them coming back to Bidz.com.
The excitement of the auction process replaces the need for a salesperson encouraging someone to buy tremendous value. An auction by itself spurs people to purchase. People like to win things. One nice touch we have for winners is that we play their country's national anthem on the site when they win.
Viewer's Choice
Recently, we introduced some novel approaches to auctions, all of which required us to build new back-office technology. If you're an auction winner, we give you the opportunity to buy not just the one piece, but multiple pieces at your winning bid price. Why sell one when you can sell five? If you lose in the bidding, we can offer to let you buy what you bid on at your bid price. This way, everyone is a winner.
For those visitors to our site who are just watching but not bidding, we've created what we call the "Viewer's Choice." This allows them to buy an item they haven't bid on, and this may encourage them to enter into the bidding on the next visit.
Those are some reasons that the typical customer purchases more than three items from us in each visit and spends on average $175.
Around the World
International sales are already a significant part of Bidz, with sales outside the U.S. up 25 percent in the past year. We believe there's more opportunity. We're already very popular in the Arabic world, where the average sale is $550 — more than double the average in the U.S.
Our Arabic customers love buying through auctions and get great deals. However, only 30 percent of the Internet search is done in English. We plan to translate the Bidz.com site into five languages: Spanish, Arabic, German, Chinese and Japanese. This will increase our chance to attract more international customers.
Even though Bidz.com is a successful jewelry auction site on the Internet, our next big opportunity is actually to sell jewelry at a fixed price. We are planning to launch a sister site, Buyz.com. This will be a full, online jewelry store. Customers will be able to search for the diamond of their choice, design their own diamond jewelry and they will also have the opportunity to buy quality diamond bracelets, earrings and necklaces.
Buyz.com will allow us to increase our marketing capabilities. There are no set prices at Bidz.com, so we can't be included in comparative shopping sites like BizRate, Shopzilla, Google Product Search and Amazon.com. However, Buyz.com can be. Once a consumer comes to Buyz.com, they'll see Bidz.com and be able to easily both buy and bid, side by side.
Continued Growth
The jewelry industry is a $160 billion industry worldwide. There are many places to buy items on the Internet and in stores, but we believe we offer something different: our auction format and the opportunity to buy quality jewelry at very low prices.
Bidz.com auctions 11,000 pieces of jewelry a day, a number that has doubled in two years, as our earnings have quadrupled. We are the 300th most visited Internet site in the world, according to Ranking.com, and bidders at our electronic auctions come from 130 countries. We've had 15 consecutive quarters of profitability and growth, and will likely finish 2007 at $180 million to $182 million in revenue.
---
David Zinberg
is CEO of
Bidz.com
, an interactive online jewelry auction.
---