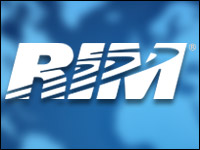 Following a 30-day period in which the company lost US$2 billion in value, Research In Motion executives faced shareholders Tuesday at the company's annual meeting.
On the positive side, CEO Thorsten Heins reportedly told shareholders the company remains strong in some market segments. However, he admitted it's weak in the North American market and said he isn't satisfied with its performance over the past year.
RIM will support fewer BlackBerry models, thus cutting R&D costs, Heins said. The company will also streamline management, outsource global operations and realign its sales, marketing and quality organizations.
However, despite some apparent misgivings, shareholders re-elected all 10 of the embattled company's directors. Shareholder Vic Alboini, of RIM shareholder Jaguar Financial, which has been calling for a management shakeup at the smartphone maker, reportedly asked if RIM had hired a search company to look for new board members, and was told it had.
The board continued to retain Ernst & Young as RIM's official auditors and approved the company's current executive compensation model.
The market remained unimpressed. Rim's share prices stood at $7.22, down 46 cents, at press time.
Leading With the Head
"The problems with RIM starts with their board," Rob Enderle, principal analyst at the Enderle Group, told the E-Commerce Times. "If the board fundamentally doesn't either see the need for, or understand how to do, a turnaround, RIM won't be successful, and its board has not made the moves consistent with a successful effort. RIM is recoverable, but there is no trend we can point to yet that suggests recovery is in its future."
On the other hand, "You can only blame the board for so much," pointed out Michael Morgan, a senior analyst at ABI Research. "A lot of this is much bigger than the people managing it."
RIM "became structured towards fast and large growth and developed processes for that, but the market turned on a dime and they haven't restructured much of their thought processes yet to match today's competitive landscape," Morgan continued. "It happens to a lot of companies."
RIM Wears a Hair Shirt
The drumroll of bad news about RIM has grown louder in recent days. The company is reportedly planning to sell one of its two corporate jets, a move meant to help in its effort to save about $1 billion in operating costs, Bloomberg reported.
Some RIM enterprise customers are working on contingency plans to switch to other devices if RIM goes down the tubes, according to another Bloomberg report. They include Internet hosting company GoDaddy, which says it can switch users to iPhone or Android devices within hours.
RIM is reportedly looking at separating its hardware and services divisions and possibly selling off the former.
The Fallout
RIM may not survive a customer exodus, ABI's Morgan told the E-Commerce Times. "The first question that needs to be answered is, will there be a RIM to come back to?" he stated. "Secondly, what's it going to look like?"
Splitting up the company could hurt it further because "ideally, having an integrated company that makes the hardware and the management software would make for the best solution," Morgan said. "That may not be an option in the future."
RIM's strength in the overseas market may also soon be a thing of the past. "They're doing well in Latin America and abroad around the messaging platform, but text messaging is getting to the point where there are free alternatives to it," Morgan remarked. "RIM's lived off BlackBerry Messenger to target the youth and the cost-conscious, but that's not going to be a differentiator for them anymore. They're going to lose ground everywhere unless BlackBerry 10 can save them."
Ringing In the New Year
RIM recently announced that it'll launch its often-delayed BlackBerry 10 platform in January.
That "is the worst of all worlds," because it means RIM will miss holiday season sales. Further, "They'll stall their own market as it waits for the new product in the critical fourth quarter," Enderle said. "If you intended to kill the company, you couldn't come up with a better plan."
The decision to launch BlackBerry 10 in January "is a sign to me of a real systemic problem at RIM," ABI's Morgan commented. "First, they pushed it out nine months, then another quarter, and then again to a quarter where sales tend to dip. BlackBerry 10's starting to look like that 'Dukem Nukem' game that was supposed to be coming out for 12 years."