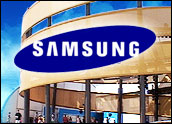 When news of Samsung's Batterygate first surfaced, I think that mine may have been the only voice saying the Samsung brand would suffer significant damage, but the company didn't realize it yet. It was lonely, but lately others have come to agree.
Samsung now is going through one of the most painful times any company ever has endured. Its brand is severely damaged, and to make matters worse, the injury was both self-inflicted and preventable.
So what's the real problem with the Galaxy Note7? Exploding batteries and phones that overheated and melted. This is something that customers discovered after they bought the device and started to use it.
Customers Found the Problem – Why Didn't Samsung?
If customers found the problem, why didn't Samsung? That's the big question I have had from day one of this corporate meltdown. Before companies start to sell new products, they typically go through a series of tests to make sure all works well. If problems are found, they are fixed before the product is released to the public.
If testing was done, why didn't Samsung uncover this battery problem before the phone hit the streets? Customers found it very quickly and easily. Was testing even done? That's a big question we should be asking, because if Samsung is not going to put customer safety at the top of the list, who will?
Any way you slice it, this shows a very weak link in the strong Samsung chain — and you know the old saying, a chain is only as strong as its weakest link. This is something that customers and users will remember for a long time.
Batterygate Damaged the Samsung Brand
Batterygate has not just tainted the Samsung brand — it's worse than that. That it has damaged the Samsung brand is not a strong-enough statement either. What's the term for just about killing the Samsung brand in the smartphone space? That's what I mean.
I don't think Samsung realizes the extent of the damage yet. When it figures it out, the real question will be whether it can recover in the smartphone business. Many customers and investors are asking that question already.
What's most startling about this story is the way it unfolded. Stories about exploding batteries started showing up in the news. Samsung dodged the bullet for a while, but eventually agreed to replace the Galaxy Note7s with new units. Then some of those replacements began overheating the same way. Strike one and strike two.
Strike Three, You're Out
You would have thought the first screw-up would have embarrassed Samsung enough so that it would have done better testing before delivering replacements into the marketplace. You would think it would have been mindful of the need to repair the damage to its reputation and brand.
Apparently not. When the replacement devices started exhibiting the same problems, it became apparent that Samsung hadn't tested them well enough before unleashing them on the public. Strike three.
This may be a matter of pride for Samsung and its senior executives, but if it is their way of doing business, it is obviously dangerous, based on what we have seen.
What's Next After Batterygate?
We are approaching the biggest selling season for smartphones, the holiday shopping season. There has been lots of speculation about what to expect. Many observers regard Batterygate as a ding to Samsung's reputation. I disagree. I consider this a pounding from a sledgehammer, not just a ding.
One, I believe that at least in the short term, Samsung will take a significantly heavy hit. This holiday shopping season is toast for them.
Two, I think Samsung will take a very big hit for the foreseeable future. That means well beyond this holiday shopping season. The customer base is like a pie with lots of slices. How big a slice will Samsung lose due to loss of customer trust?
Three, I expect carriers like AT&T Mobility, Verizon Wireless, Sprint and T-Mobile to stop advertising and marketing Samsung devices so heavily. I also believe they more actively will market other devices, like those from LG and Huawei, and Google's new Pixel smartphone.
Four, it will be interesting to see which competitors rise and how far Samsung drops.
Bottom line, Samsung's Batterygate is a serious problem, at least for very long while — as for how long, we'll just have to wait and see.