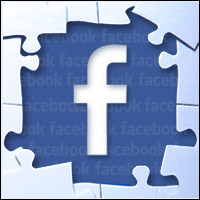 The Austrian Supreme Court will consider whether a suit against Facebook Ireland can proceed as a class action. Austrian privacy activist Max Schrems brought the suit to challenge the transfer of private data to Facebook's European subsidiary in Ireland.
The Vienna Court of Appeals previously had ruled that the suit could be filed locally, as Schrems' claim fell under local privacy laws there. However, the court also ruled that the case could not be filed as a class action. Now both sides in the action have filed appeals.
It would not make a lot of sense to proceed with thousands of individual lawsuits, Schrems said.
"We therefore think that the class action is not only legal, but the only reasonable way to deal with thousands of identical privacy violations by Facebook," he added.
"This litigation was unnecessary," Facebook spokesperson Matt Steinfield told the E-Commerce Times. "We're pleased the court affirmed key rulings that these claims could not proceed as a global class action and that the Austrian court does not have jurisdiction to hear these claims."
Safe Harbor Backdrop
The European Court of Justice last month invalidated a 15-year-old Safe Harbor law that regulated EU Data Transfer regulations, based on the suit filed by Schrems. The plaintiff, a law student and vocal data privacy activist, filed the complaint against Facebook's Irish operation, which serves as headquarters for its European business, claiming that his personal data could be shipped illegally to the U.S., where American government agencies and others would have access to his otherwise protected information.
The core question of the case is whether sending data to the U.S. would result in Facebook failing to adequately protect the information of U.S. citizens, according to analyst Charles King of Pund-IT.
The National Security Agency and other intelligence agencies would have access to that information, he pointed out.
"If it had to comply with those regulations, Facebook would be forced to establish separate data centers that complied with EU regulations," King told the E-Commerce Times. "That would be an immensely expensive proposition that also runs counter to the central tenets of Facebook's global social business."
Faceboook could choose to exit markets with regulations it finds onerous.
No Way Out
No matter how the Austrian Supreme Court decides the case, Facebook will have to deal either with an individual case from Schrems, or with class action cases from across the globe, said Danny O'Brien, international director of EFF.
"The implication is that unless the U.S.government's surveillance laws are reformed, companies like Facebook will be obligated to keep and process European personal data outside of the U.S. as the only legal way to comply with both U.S. law and EU law," he told the E-Commerce Times.
The class action suit is supported by a legal opinion written by Ulrike Frauenberger-Pfeiler of the University of Wien and Thomas Klicka, of the University of Munster, two professors of law who also are experts on European procedural law, Schrems noted.
The Austrian Supreme Court ruling is expected in early 2016 and will be issued in writing, without any prior hearing. Once a decision is rendered on whether the case can move forward as a class action, the Vienna regional court will set a date for the first hearing.