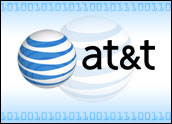 AT&T on Wednesday announced new shared wireless data plans, which are similar to the ones Verizon Wireless unveiled in June.
Both carriers' offerings let users put up to 10 devices, including laptops, netbooks, tablets and wireless connection USB sticks or cards, on plans that typically feature unlimited talk and texting.
Customers must choose the amount of cellular data they pay for each month, with packages ranging from 1 GB to 15 GB.
"AT&T offers a broad choice and the best lineup of plans so customers can choose what is best for them," AT&T spokesperson Steven Schwadron told the E-Commerce Times. "Customers can build a plan to fit their devices and usage." They "only have to make one decision — how much data they want."
What's Out There
One GB of data per month will cost users $40 from AT&T, compared with $50 from Verizon. Stepping up, 2 GB will cost Verizon users $60. However, AT&T doesn't offer 2 GB in its shared plans — its next increment is 4 GB, for which users are charged $70 per month. AT&T users who need more can pay $90 for 6 GB, $120 for 10 GB and $160 for 15 GB.
Compare those rates to the plans Verizon offers: $70 for 4 GB, $80 for 6 GB, $90 for 8 GB and $100 for 10 GB.
Most customers are "pretty unaware of how much data they use a month, and the operators have capitalized on the data they pay for but are not using," Michael Morgan, a senior analyst at ABI Research, told the E-Commerce Times. Carriers' plans are "all set up to work probably in some way to their benefit or at least to make sure they're not losing money, and that's the science and magic of pricing."
Crouching Data, Hidden Profits
"This is likely still better than having three devices each with their own data plan, assuming the user is buying over entry levels, because in that case, one of the devices could exceed its plan in any given month while the others [under-consume], and there is no way to share the data," Rob Enderle, principal analyst at the Enderle Group, told the E-Commerce Times. "In this program, you are more likely to use more of the data you are paying for without going into overage charges."
For example, an AT&T user with a smartphone and a tablet currently to pay $30 a month for a 3 GB plan for each of these, totaling $60 a month. The current plans come in at 250 MB, 300 MB, 3 GB, 5 GB and unlimited.
Under the shared data plan, 6 GB will cost $90 a month, but the consumer is more likely to consume most of that, by Enderle's reckoning.
"Given that folks rarely have more than one data plan to begin with, this will be more expensive for pretty much everyone," Enderle pointed out. Still, if customers are using more data in more places, "it may be worth the extra cost."
Puttin' On the Squeeze
With the tight economy, "people are having issues paying the fees they already have to, and this makes it far harder to sell them on paying more," Enderle remarked. "Right now prepaid phones are the trend."
In the first quarter of this year, prepaid phone operators added 2 million subscribers while postpaid operators lost 50,000, the Yankee Group reported.
Wireless carriers appear to be playing follow-the-leader because "there are a few large players in this market, [so] you get a lot of pricing similarities," Enderle said.
However, "Existing plans are still available for new and existing customers," AT&T's Schwadron said. "Customers will not be forced to adopt shared data plans."
Galloping Toward the Future
Carriers are "decoupling voice and text services of the past from data services of the future, and they're doing this because in the future we'll have multidevice consumer services everywhere," Morgan stated.
The new plans "give consumers the freedom to be multidevice owners and bring those devices onto their network," Morgan explained. "This is something the carriers haven't been so successful at to date."