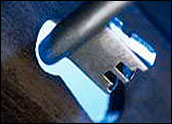 We have just seen quarterly earnings reports from AT&T and Verizon, and they continue to grow at a healthy pace. Sprint and T-Mobile also have started to grow once again. However, the larger wireless marketplace is splitting into smaller segments. Understanding this is one of many keys to success for any wireless carrier going forward.
The larger wireless marketplace is changing. It's being sliced up like a pie. Different players are competing in and winning different slices of the pie. Advertising and marketing will have to change to help each company win its own slice of the pie.
It seems customers who have chosen AT&T and Verizon still do prefer AT&T and Verizon. They are not losing business. In fact, they continue to grow at a healthy pace. Sprint and T-Mobile also are winning new business. So where is that growth coming from?
Could it be coming from smaller carriers like US Cellular, C Spire Wireless, Tracfone and others? We'll have to keep our eyes on all players to gain a better understanding over the next few quarters.
3 Faces of Wireless
The wireless marketplace appears to be splitting into a few distinctly different segments.
Part 1 is AT&T Mobility and Verizon Wireless. They offer wireless as part of a larger group of services like telephone, television, Internet, home security and home automation, and more. They are continuing to grow at a healthy rate. They attract the widest variety of customers, so they must continue to have a multifaceted approach to the market, both on the consumer and business sides.
Part 2 are the other wireless carriers, like Sprint, T-Mobile, US Cellular, C Spire and more. These are wireless-only providers. Some of these companies are growing faster than others. They seem to attract different segments of the wireless marketplace.
Part 3 are the resellers or MVNOs, like Tracfone and the new Google Project Fi service. There are also VoIP technologies using wireless, like Vonage. There are others, like Republic Wireless, that prefer using WiFi connections rather than a traditional wireless network.
With all this change and activity, there are plenty of companies with new ideas. The services are often quite different. Some may be attractive only to one slice of the customer pie and not others.
Advertising and marketing will need a different focus going forward. It will be interesting to see how the marketing messages of each adapt to attract certain segments.
Slicing the Wireless Pie
There are many different ways to carve out a segment of the changing wireless world. Some companies are starting to understand this new competitive reality and are starting to market more specifically to different segments.
Others don't understand it yet and are struggling. I expect to see advertising and marketing messages continue to adapt to this new marketplace reality.
The larger competitors will continue to market to the entire wireless marketplace, but with different messages for each. Smaller or wireless-only competitors will start to focus on fewer slices of the pie with different messages to each as well.
Some companies will connect and succeed, while others will continue to struggle. We may also see some companies that have been struggling in recent years succeed — if they can develop the right marketing messages and style.
Marketing and Advertising Are Key
Leadership in different segments may shift, so understanding the changing marketplace is key. Marketing and advertising will continue to play an incredibly important role in the growth of wireless. However, the kind of messaging may change as competitors focus on their slices of the pie.
Yesterday, the wireless marketplace was a large, generic place where every carrier competed with every other one for a larger market share. Today, it is becoming more segmented. Companies compete for and win different slices of a larger universe of customers.
These changes mean advertising and marketing will become more focused and more creative, so competitors can attract the customers to their most successful slices of the pie.
Wireless carriers who understand this shift stand the best chance of winning going forward.