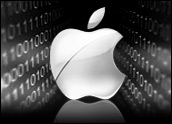 Apple must hire an external monitor to ensure it does not engage in fixing the prices of e-books, U.S. District Court Judge Denise Cote said Tuesday, according to Reuters. Cote had found Apple guilty of price-fixing in a trial that concluded last month.
Cote's latest decision followed discussions over penalties between Apple and the Department of Justice, which had brought suit over the price-fixing.
Apple had resisted the DoJ's recommendation that it hire the monitor. Both sides previously issued statements laying out their arguments.
"From a corporation's standpoint, an external monitor is a huge pain in the neck, as is logging communications," Robin Feldman, director of the Institute for Innovation Law at UC Hastings College of the Law, told MacNewsWorld.
"On the other hand, corporate culture is difficult to change," she added, "and the Department of Justice is skeptical that Apple, which vigorously denies it has done anything wrong, will now be vigilant in changing what it does."
The Arguments on Both Sides
The DoJ's brief laid out three major points of contention with Apple: that an external monitor was essential to ensure full compliance with the court's final judgment; that Apple must let e-book retailers provide links to their websites without having to pay Cupertino, in order to restore price competition; and that provisions must be included to prohibit Apple from engaging in similar anticompetitive conduct in other content markets.
The third prohibition raised fears that Apple would effectively be barred from selling any and all content.
The DoJ requested a five-year injunction against Apple, reduced from the original 10 years it previously had recommended, with the right to seek up to five one-year extensions. Apple would have the right to fight each request for extension.
Further, the DoJ laid out a revised timetable for the renegotiation of the contracts between the five publishers that conspired with Apple, based on the order in which they settled their cases. The publishers are Hachette Book Group, HarperCollins, Penguin, Simon & Schuster and MacMillan.
Apple appeared to be fighting the DoJ mainly on technicalities, arguing that the Department should have filed a letter instead a brief.
Apple also contended that the department's brief was improper as it was predicated on arguments the DoJ abandoned at trial and materials not admitted into evidence.
Observations on the Arguments
Taken as a whole, it appears that the DoJ had softened its stance on the penalties to be imposed against Apple.
However, reducing the span of the proposed injunction "is not a sign of weakness, but a reality check that a lot can change in 10 years," said Anthony Michael Sabino, a professor atThe Peter J. Tobin College of Business at St. John's University.
"It's a sign of the government being more reasonable," he told MacNewsWorld.
Technology has put the book release and promotion business in a state of flux, remarked Raymond Van Dyke, principal of Van Dyke Law.
"Things change, and punishments can become obsolete and unjust," Van Dyke told MacNewsWorld. "With circumstances morphing, the Department of Justice is trying to do just that — justice."
However, the trial sent an important message, and the penalty will do so as well, UC Hastings' Feldman pointed out. "Laws and guidelines are useless if there are minimal repercussions for violating them," she averred.
Punishment and Crime
The final injunction will be narrower than that sought by the DoJ, Cote reportedly said. Further, it will not restrict Apple's agreements with suppliers of other types of content such as movies, music and TV shows.
A provision to let other e-book retailers provide a link to their websites or e-bookstores through an e-book app without having to pay Apple a cut of book sales is unnecessary, Cote reportedly said.
She expects to issue an injunction next week.