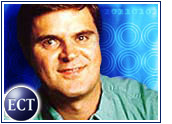 In yet another addition to its "AOL Anywhere" strategy, America Online (NYSE: AOL) announced today that it will acquire online map provider MapQuest.com (Nasdaq: MQST) in a $1.1 billion (US$) stock deal.
According to AOL, the acquisition will provide users across its extensive network with digital directions from one of the foremost Internet mapping companies. The company also said that the acquisition will fit comfortably in with its Digital City and MovieFone properties, by opening up advertising and e-commerce opportunities that are built around directions for entertainment, shopping and dining.
Under the terms of the deal, MapQuest shareholders will receive slightly more than 3/10 of a share of AOL common stock for every share of MapQuest stock. The company expects the deal to close in the second quarter of next year.
"MapQuest.com offers a terrific interactive service that consumers love," said AOL President Bob Pittman. "They have built a strong brand that is recognized as the place to turn for online maps and directions. This additional presence will advance our 'AOL Anywhere' strategy, making it more convenient for our members to get the directions they need, wherever they are."
The Big Get Bigger
By acquiring MapQuest, AOL is getting a company that is ranked in the Top 50 by Media Metrix. The site attracts 3.7 million unique visitors a month, delivers mapping solutions to nearly 1,000 Web sites, and is linked to 170,000 more.
In a statement today, AOL cited a study by Jupiter Communications that found that more than 70 percent of consumers view online maps as more useful than printed versions.
The company also cited another report by Jupiter that estimates that regional and local advertising will account for 24 percent of all Internet advertising by 2003, up from 14 percent this year. AOL is obviously banking on the MapQuest service to increase traffic and draw advertising revenue to Digital City and MovieFone. Digital City and MapQuest have had an exclusive content deal since April of last year.
Global Coverage
The New York-based MapQuest reported third quarter revenue of $9.8 million. Nearly $6 million of that total was Internet-related, with some $1.8 million of that figure coming from advertising revenue. Its digital mapping unit brought in $3.9 million.
MapQuest went public in May, raising nearly $70 million. It opened an office in The Hague, The Netherlands in the third quarter and recently signed a partnership in the UK with a software provider.
The company's mapping technology covers 78 countries around the globe.