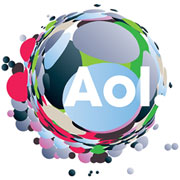 AOL on Monday announced that it has agreed to purchaseAlephD as it ramps up efforts to boost its key assets: its global content brands, millennial-focused over-the-top content, original video content, and programmatic advertising platforms.
AlephD's algorithms focus on publisher analytics and price floor optimization. They let publishers control and optimize the pricing and packaging of their inventory to maximize revenue.
The company also helps publishers find the optimal price for deals, monitor the performance of new and ongoing deals, and monitor and analyze auctions.
It will become a key part of ONE by AOL: Publishers, into which five other technologies previously available as separate offerings will be consolidated:
Marketplace
Adap.tv, now called ONE by AOL: Video
AOL On
Vidible
Millennial Media, which AOL acquired last year for $238 million
Terms of the deal were not disclosed.
"AOL is building toward becoming the world's largest mobile technology company, and through solutions like ONE by AOL: Publishers, we are helping to grow the revenue pie, not only for AOL, but also for the 75,000 publisher partners that we work with," AOL spokesperson Gerasimos Manolatos told the E-Commerce Times.
More About AlephD
Publishers pay about 50 percent of revenue to technology middlemen for yield optimization and other capabilities, a fee called the "tech tax" in the industry, an unnamed AOL spokesperson said in a statement provided by Manolatos.
They get locked into technologies offered by startups and have to give away their data and content to use these technologies.
AOL seeks to change that: It will integrate AlephD into ONE by AOL: Publishers over the course of the year, and the resulting product will let publishers "find the right audiences for their products and deliver more creative branding to them," the AOL spokesperson told the E-Commerce Times.
The Pain of Publishers
"There have been major complaints about advertising in general," observed Michael Goodman, a research director atStrategy Analytics.
"The overarching issue publishers have had with respect to digital ads is that CPM (cost per thousand) prices are pushed to the bottom," he told the E-Commerce Times. "This is a long-standing issue with digital advertising."
Programmatic advertising has become the trend, but "to a certain extent [it] hasn't always been the best thing for publishers," Goodman added.
"But it's here to stay, and the question now is how to make it better, and if you have something like price floors that gives publishers more control over their pricing, that will make it more attractive," he said.
The Evolution of the Market
The old notion of the business transaction — in which the buyer and seller negotiate a price, sign a deal and conclude the transaction — is gone, remarked Mike Jude, a research program manager at Frost & Sullivan.
"We've been evolving toward continuous transactions which take place on the fly in real time, typically on an agreed set of metrics, exactly the way the stock market works," he told the E-Commerce Times.
This already has happened with airline tickets and hotel prices, as consumers go to aggregators, and to some extent on eBay, where "the weight of the market determines the value of the good or service," Jude pointed out. "The same thing's happening with content."
The change "isn't a good thing or a bad thing. It simply means the market moves faster, and when that happens, the market generates higher revenues," he said. "This is capitalism at the speed of analytics."
AOL has invested about $1 billion in seeking to become a major media player, and "if it catches on, AOL can be more successful than it has been heretofore," Jude said. "AOL has been reinventing itself forever."
Verizon purchased AOL last year to pursue its vision of becoming a force in the OTT market, and the market's going that way, with Facebook, Google and other players tracking consumers across platforms, Strategy Analytics' Goodman said. "That's the key for all targeting — to be able to go across platforms."