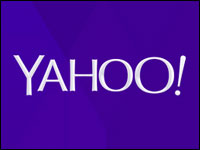 Starboard Value last week launched a proxy fight to replace the board at Yahoo, blasting the company's management and nominating its own slate of board members.
One of Yahoo's largest investors, Starboard has a 1.7 percent stake worth about US$570 million.
It has been "extremely disappointed with Yahoo's dismal financial performance, poor management execution [and] egregious compensation and hiring practices," Jeffrey Smith, managing member of Starboard, said in a letter to Yahoo's other shareholders.
"We believe the board clearly lacks the leadership, objectivity and perspective needed to make decisions that are in the best interests of shareholders," he said.
Yahoo's annual meeting is scheduled for June.
The Starboard nominees, which include Dale Fuller, former president of McAfee, and Eddy Hartenstein, former CEO of DirecTV, were selected from a pool of more than 100 candidates over a vetting period that took several months, Smith wrote.
Starboard has attempted to work with Yahoo over an 18-month period to turn things around, he said, but Yahoo's board and management have pushed it away.
A Listing Ship
In one example of poor management, Smith noted that Yahoo has made $2.3 billion in acquisitions since 2012 and already has written down $1.2 billion related to those deals.
The company has made little progress in finding new investors after announcing plans more than two months ago to seek strategic alternatives for its core business, he said, pointing out thatVerizon, which publicly acknowledged interest in the company, has not received any information from Yahoo that could be used to make a bid.
Yahoo has taken baby steps to streamline its operations while it searches for a strategic partner willing to make an investment in parts of the company.
Earlier this month, Chief Architect Amotz Maimon outlined plans to discontinue several operations — including Yahoo Livetext at the end of March; Yahoo Games by May 13; and regional media properties, including Yahoo Maktoob and Yahoo Astrology in the UK, India, France, Germany and Spain — in order to focus on its core news, sports, finance and lifestyle.
The company announced plans to broadcast live National Hockey League games, months after broadcasting a live NFL game between the Jaguars and Bills from London.
Potential or Posturing?
The Starboard letter appears to be designed to give it greater leverage against Yahoo's board, said Rob Enderle, principal analyst at the Enderle Group.
"An effort like this is more typically missioned to give the attacking investor more power," he told the E-Commerce Times. "A more typical outcome is some kind of negotiated settlement, but Starboard is clearly upset and the Yahoo board is particularly weak."
There isn't much value left in Yahoo to fix with a board reshuffling, noted Denis Pombriant, managing principal at Beagle Research Group.
"The cold reality is that there's very little reason for Yahoo to exist on its own. They no longer have the dominant position and haven't had it for a long time," he told the E-Commerce Times.
"They also don't have much differentiation, so I think it would be hard to turn it around, and any boardroom fights will likely center around salvaging shareholder value in a sale of parts," Pombriant said.
The Starboard letter is part of a growing chorus ofinvestor anger in recent months.
In December, Canyon Capital Advisors wrote a letter to Yahoo Chairman Maynard Webb, calling on the company to sell its core Internet search business or sell the company outright. SpringOwl Asset Management in December sent a 99-page proposal to the board calling on the company to slash 9,000 jobs and replace CEO Marissa Mayer.
Yahoo's Nominating and Governance Committee will review Starboard's proposal, the company said, and respond in due course.