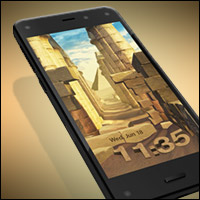 Amazon's share prices shot up by nearly US$10 on Wednesday after the company announced its Fire Phone, but by press time Thursday they had fallen by $5.76 to $328.62.
That might be a pretty solid indicator of the device's chances in the market, despite its power-packed hardware and ecosystem.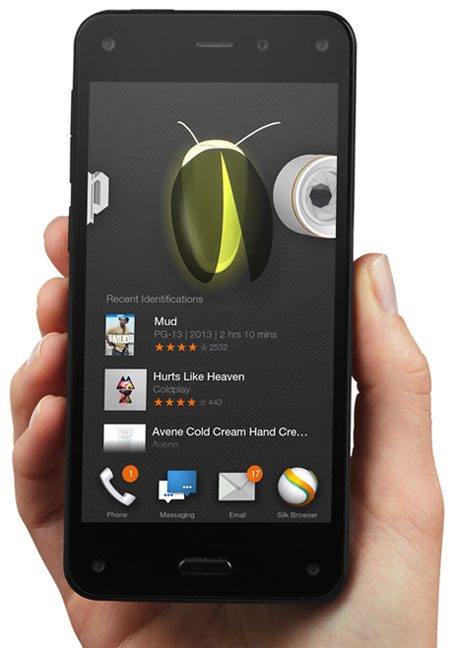 Fire With Firefly
"Why would consumers give up their tried-and-tested iPhones or Android smartphones for something that's unknown and untried?" asked Ramon Llamas, a research manager at IDC.
"Most smartphone users on AT&T already have the Amazon or Kindle app on their devices and are shopping fine on them, thank you very much," he told the E-Commerce Times.
Deconstructing the Fire Phone's Appeal
One of the phone's touted features, the Firefly button, pretty much lets users point to items — including songs, movies, TV shows and other products — and buy them at once.
It "removes a lot of the barriers to online shopping on a smartphone … and may give rise to a lot of impulse buying," Llamas commented.
However, "the Firefly functionality of snapping a physical object and being able to locate it on Amazon is already a function of the Amazon app for iOS today," Jeff Orr, a senior practice director at ABI Research, told the E-Commerce Times.
However, "it may not be as integrated as the version offered on the Fire Phone," he allowed.
Amazon has invented a new sensor system for the Fire Phone called "Dynamic Perspective" that recognizes where a user's head is relative to the phone to create a more immersive experience and improve the phone's gesture-based functionality, among other things.
Dynamic Perspective uses four ultra-low-power specialized cameras and four infrared LEDs, a dedicated custom processor, sophisticated real-time computer vision algorithms, and a new high-performing, power-efficient graphics rendering engine.
Firefly and Dynamic Perspective "are apps that use sensors and cameras, and those are not specific to [Amazon]," Orr pointed out.
Users can do a variety of things from the locked screen, including triage email, find recent photos, access most-visited websites, return missed calls and view appointments.
"I want to see messages, the time, news and the weather on my locked screen," Llamas said. "Having all that other content on it doesn't rock my world."
Privacy and the Fire Phone
The Fire Phone will collect and collate far more data than iPhones and Android devices.
"Keeping track of what you're looking at, when you're looking at it and where is a lot of triangulation," IDC's Llamas pointed out. "It's very scary to have all that information cataloged — but on the other hand, how many times have you heard of Amazon being hacked and losing customer data?"
Still, "I think most people will understand that Amazon might remember that you were interested in a certain product just like they probably understand it remembers the things they've looked at on Amazon.com," Justin Brookman, director of the consumer privacy project at the Center for Democracy and Technology, told the E-Commerce Times.
Amazon's current privacy practices hold out a ray of hope.
It does collect a user's browsing history through its Silk browser, but has "very strong language in their privacy policy about deleting within 30 days and not adding information to behavioral profiles," Brookman said. "Looks like that language is still in place."
Are Fire Phones Marketable?
"The Fire Phone accomplishes Amazon's principal goal: It has the potential to put a one-click Amazon buying device in every customer's pocket," Carl Howe, a research vice-president at the Yankee Group, told the E-Commerce Times.
However, most smartphone users "spend the majority of their time doing more prosaic tasks like texting and emailing, and Amazon's apps for those functions are still immature," Howe continued.
Also, Amazon is restricting itself by offering the device exclusively on AT&T.
The Fire Phone is further restricted because Amazon doesn't have too many content rights outside of the U.S., ABI's Orr said.
"BlackBerry has 71 million phones in consumer hands currently, and its ecosystem is considered dead," Howe said. "Amazon presently has none, and I'll be surprised if they reach [a few million] by Christmas."