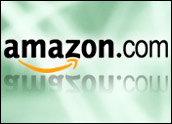 Amazon on Monday announced a casting call through a sponsored article on Gamasutra. The company is looking for talent to join Amazon Game Studios to help develop "an ambitious PC game project."
Amazon founded Amazon Game Studios about a year ago. The in-house wing for game development initially was viewed as a way to fuel Amazon's Fire lines of mobile devices, but it now appears the company is trying its hand at developing AAA — that is, blockbuster — video games.
Judging from the caliber of talent already on board at Amazon Game Studios, it appears Amazon has the core team to craft a AAA game. The studio is composed of some of the creators of BioShock and Portal, along with key players in the development of Dota 2 and The Last of Us.
In pitching the studio's unfilled positions, Amazon pointed to two of its industry leading services: gamer TV service Twitch, and cloud king Amazon Web Services. With the belief that gaming technologies have only just scratched the surface, Amazon stated its intent to "radically evolve gameplay."
Amazon is looking for people interested in being a part of the "tip of the spear for game design and technology" at a company that wants to take "interesting risks and invent," its casting call reads. The company has 25 listings on Gamasutra for jobs at Amazon Game Studios.
Might and Magic
There is little to glean from the nature of Amazon's PC game project beyond the very basics. However, even though the game's genre and method of publication are unknown, what is known is that Amazon has the financial might and infrastructure strength to support and distribute a big game.
Amazon has a powerful back end, noted Rob Enderle, principle analyst at the Enderle Group.
The company also has partnered with graphics hardware manufacture Nvidia in the cloud space, he pointed out.
"They're clearly the company to watch with regard to cloud services," Enderle told the E-Commerce Times, "so if you're looking for a service that is mostly likely capable of hosting something like this effectively, Amazon goes to the top of the list — from a technological standpoint, and sheer size-and-scale standpoint."
Size and Scale
At first glance, Amazon's "ambitious PC game project" may be of interest only to tens of millions of hardcore PC gamers. When considering Amazon's infrastructure and its modus operandi, though, Amazon Game Studio's huge step up could have implications well beyond the realm of the core gamer community.
As hinted at by Sony and asserted by Nintendo, it appears the next generation of console games will live in the cloud.
Sony slowly has begun to embrace the cloud delivery model for gaming. Amazon may be looking to jump ahead of Sony in that regard, said Enderle.
"This could have an awful lot to do with the next generation of consoles," he added, "and it looks like they'll be much more in line with Nvidia's Shield set-top box than anything else currently on the market — so, something more powerful than Fire TV, but far less expensive than an Xbox or a PlayStation."
Services and Solutions
Whether streamed from Amazon Web Services or delivered as a download, it appears Amazon is looking toward video games to increase the value of its content-rich Prime service, according to Jim McGregor, founder and principal analyst at Tirias Research.
"I don't think you can think of entertainment these days as silos," he told the E-Commerce Times. "You no longer have just movies or TV shows or games. All of them are mixing. Content is key. It's the biggest slice of pie in the electronics industry, and it's where all of the money is."
Apple just launched its streaming music service, McGregor noted, to further support his point. Amazon's name may not have the same horizontal reach and recognition as Apple, but its resources and infrastructure have been turning it toward what others aspire to be, according to McGregor.
"They touch so many people through so many ways — from the things that you buy to the things that you watch, and now to the things you play," McGregor noted. "They're becoming more than an Internet powerhouse. They're becoming what everyone is seeking to be — that's a comprehensive solutions provider."