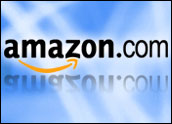 Amazon on Tuesday announced Amazon Business, lifting its 3-year-old Amazon Supply business-to-business marketplace from beta status to full functionality with new features and benefits, and a massively increased product selection.
Amazon Business offers customers everything from IT and lab equipment to traffic signs, industrial deep fryers and 55-gallon steel drums. Customers will need a business license to register.
Orders of US$49 or more for any of tens of millions of items will get free two-day shipping.
The marketplace will carry more than 250 million items, Amazon spokesperson Lori Richter told the E-Commerce Times. Amazon Supply will be folded into the marketplace, and from May 13 on, customers visiting AmazonSupply.com will be redirected to Amazon Business.
"Amazon's primary interest is, they're making an enormous amount of money from [the B2B marketplace] and it's a really nice business from their perspective," remarked Scott Strawn, a program director at IDC.
What Amazon Business Customers Will Get
Customers will get streamlined purchasing and payment processes. They will be able to create single or multi-user business accounts, and define groups of users to share payment methods and shipping addresses.
Further, they will be able to create purchasing approval workflows for improved spending control, integrate third-party procurement solutions into Amazon Business, make tax-exempt purchases and manage tax exemption permissions across their organization, and add purchase order or reference numbers to purchases for better reporting and account reconciliation.
Multiple offers will be put on one product page for price comparison.
Customers will be offered a corporate credit line.
Several million of Amazon's more than 278 million customers already are making business purchases, Richter said. Amazon Business "not only offers 100 times the selection AmazonSupply.com does, but also new features and benefits that were not available on AmazonSupply.com, such as a multi-seller marketplace and business-only selection and pricing."
The Advantage to Sellers
Sellers will be able to offer volume discounts and differentiated pricing to customers.
The sellers can use manufacturer and distributor part numbers or, for government procurement, National Stock Numbers.
Sellers participating in Amazon's Tax Collection Services also may participate in the company's tax exemption program, which provides buyers a tax exemption certificate and automates the process for sellers to accept such certificates.
Participating sellers can list their products in more than 45 business-specific categories. They can include in their seller profiles credentials such as ISO 9001; small business; and women-, minority- and veteran-owned business.
"This is only the beginning for this new marketplace," Richter said. "We will continue to build out features in areas like technical support, payments, shipping and pricing."
The Hidden B2B Pot o' Gold
B2B e-commerce in the United States will hit the US$780 billion mark by the end of this year, accounting for 9.3 percent of total B2B sales in the country, according to Forrester.
The field will see a compound annual growth rate of 7.7 percent over the next five years, driven mainly by B2B buyers and by B2B companies seeking to cut costs, the firm predicted. By 2020, B2B e-commerce in the U.S. will exceed $1.1 trillion and account for 12.1 percent of all B2B sales.
Amazon isn't looking to the U.S. domestic market alone; it has a small, invitation-only pilot Amazon Business project serving a limited number of businesses in Bangalore, Richter disclosed.
"We are currently focused on managing the pilot effectively and efficiently, and cannot comment on any future plans," she said, "but we always look for ways to replicate our offerings across our other sites."
No Alibaba Clone
Comparisons to Alibaba may immediately come to mind, but "there's a fundamental difference between the way Amazon and Alibaba do business," IDC's Strawn told the E-Commerce Times. "Amazon builds out warehouses, and Alibaba does not."
However, that might be a problem for Amazon, he suggested. "The B2B marketplace operates like Alibaba, not like Amazon."