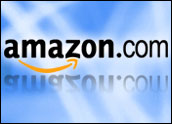 Amazon, which has for some time been locked in a battle with publishing giant Hachette over the pricing of e-books, has broadened the battlefield to take on Disney. It has stopped taking preorders of Disney DVD and Blu-ray discs.
Amazon earlier this year stopped taking preorders for Hachette books. It also lengthened delivery times and reduced discounts for books published by Hachette.
"We will never give up our fight for reasonable e-book prices," Amazon wrote, in an appeal to readers.
"We know making books more affordable is good for book culture," the company said, dismissing the argument that lower e-book prices devalue books.
Amazon's actions against Hachette have split the authors' community.
Hundreds of well-known authors including Barbara Kingsolver, Stephen King and James Patterson signed their names to an ad criticizing both parties.
The Authors Guild criticized Amazon and in turn came under fire from some authors.
Gimme the Cold, Hard Cash
"The bottom line for everybody in this soap opera is money," Mike Jude, Stratecast consumer communication services program manager at Frost & Sullivan, told the E-Commerce Times.
"Amazon would like to make more money; so would Hachette — and they don't believe Amazon's figures," Jude continued. "The authors are going to get screwed again."
Amazon's Q2 earnings report listed a larger-than-expected loss of US$126 million and operating losses of $15 million. The company has projected an operating loss of more than $800 million in Q3.
Amazon did not respond to our request for further details.
Slide Over, Simba
Amazon's taking on Disney is clearly a move to improve its profitability, contended Jude. "There's absolutely no percentage in Amazon picking a fight with somebody like Disney or some other content developer otherwise."
While Amazon is counting on transaction volume rather than purchase price, "content providers such as Disney see the market as inelastic to price," Jude said. "People won't buy more than one copy of a movie."
Amazon wants to lower DVD prices because of the $15 rule, Jude suggested.
"If something electronic costs more than $15, there's an instant black market for it," he explained. "That's why VHS videotapes didn't take off until their price was brought below $15."
There could be another angle to Amazon's taking on Disney — Amazon is planning to spend close to $100 million in Q3 to acquire more video content, management disclosed in its Q2 earnings call. Reducing the cost of content by squeezing Disney would be a good strategic move.
Amazon's Prime Instant Video service has surpassed both Hulu and Apple in terms of the amount of streaming video delivered to broadband subscribers in the United States, according to Qwilt.
Going With What Works
Amazon previously has seen success with its tactic of shutting down preorders for content.
In May, it stopped taking preorders for Warner Home Video movies — including The Lego Movie, 300: Rise of an Empire, and Transcendence — during a dispute with Time Warner. It also delayed fulfilling orders for shipments of those movies.
There are reports that some years back it stopped taking preorders for books published by Macmillan during a dispute with that company.
Size Matters
However, disputes with publishers won't hurt Amazon because "it's the biggest player [online], and if the book companies combine to go after [it], they'll get nailed for unfair trade practices like Apple did," Rob Enderle, principal analyst at the Enderle Group, told the E-Commerce Times.
"I think Amazon eventually will want the authors to work directly for them; its goal is to make publishers redundant," he said.
The dispute with Disney is another kettle of fish, because it is "likely the only content provider with the kind of power it would take to break Amazon," Enderle suggested.
Brand loyalty to Disney "should still exceed brand loyalty to Amazon — particularly with kids and with parents," Enderle said.
What About the Consumer?
Lower prices will benefit customers, which is the crux of Amazon's argument.
"Short term, Amazon's moves "are consumer-friendly, but in the long term they could be anything but," Enderle cautioned. "Once there aren't any competitors left, they'll own the consumer, who will then be at their mercy."