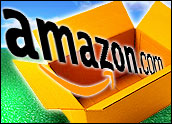 With considerable media fanfare, Amazon on Monday announced its deployment of 15,000 robots as part of the highly automated systems in place at all 10 of its eighth-generation fulfillfment centers across the United States.
The systems reportedly have cut cycle times from an hour or more to less than 15 minutes and eliminated the need for aisles. This lets Amazon store 50 percent more items per square foot than previously, because it now can store items on all four sides of its inventory pods.
"This is the wave of the future," said Jim McGregor, principal analyst at Tirias Research.
"You are limiting humans to the tasks they are required for and reducing potential damage to products by reducing human handling," he told the E-Commerce Times.
The system also reduces the potential injuries humans are vulnerable to when moving around in a warehouse and cuts overall labor costs, McGregor pointed out.
"Robots can run 24/7," he noted. "Domo arigato Mr. Roboto!"
Amazon's System
The eighth-generation fulfillment centers will be equipped with 15,000 robots made by wholly owned Amazon subsidiary Kiva and Robo-Stow, which Amazon claims is one of the largest robotic arms in existence.
The Kiva robots reportedly can lift up to 750 pounds each.
New vision systems let Amazon unload and receipt the inventory of a trailer in 30 minutes. They take X-ray images of packages being unloaded and automatically upload the data into the warehouse's servers.
Warehouse staff use high-end, graphically oriented computer systems to fulfil orders.
Amazon has a total of 50 fulfillment centers in the U.S. and 109 globally, but it currently isn't known whether they all will be equipped with robots or other advanced technology.
Not the Firstest With the Mostest
Amazon is far from the first company to use robots in its warehouses. In 2009, Zappos, Staples, Gap and Walgreens already had begun doing so.
They used robots from Kiva, which at the time was an independent company. Amazon purchased Kiva for US$775 million in cash in March of 2012.
Lenovo has been using robots in its warehouse for years, noted Rob Enderle, principal analyst at the Enderle Group.
"It was massive … and designed to be automated," he told the E-Commerce Times. "What we're seeing with Amazon is more of a retrofit."
Aye, Robot!
Still, robotics has great promise even for older warehouses, because it makes automating them cost-effective, Enderle said.
Also, robots "do repetitive work more safely and with higher quality than humans, because they don't tire or get bored," he remarked.
"This is a change that most technology companies are refusing to see, which is why the company brands surrounding the solutions are largely unknown," Enderle pointed out. "We are watching the birth of the next Apple, Dell or Microsoft."
Only Google seems to recognize the threat, he said. Google purchased eight robotics firms between December and January, including Schaft, Industrial Perception, Redwood Robotics, Meka Robotics and Boston Dynamics.
What About the Squishy Humans?
There are fears that the use of robots will give rise to unemployment.
Robots "will initially cost jobs that people aren't suited for — those that lack much cognitive or human interface elements," Enderle suggested. "However, as these systems become more intelligent, their impact and penetration will move into other areas."
While humans currently are required to train robots equipped with artificial intelligence, he noted, "eventually robots will be made that are self-training."