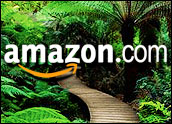 Amazon on Thursday launched AutoRip, a free service that provides MP3 digital versions of music consumers purchase from the company.
The service will automatically add free MP3 versions of AutoRip CDs to their Amazon Cloud Player libraries when purchased.
The service requires that the consumer have a Cloud Player account, Amazon spokesperson Sally Fouts told the E-Commerce Times. The account costs US$24.99 a year after letting consumers download the first 250 songs for free.
Amazon is touting AutoRip as a competitor to Apple's iTunes, but "we've been hearing about iTunes killers for a decade and the road is littered [with their bodies]," Russ Crupnick, senior vice president of industry analysis at the NPD Group, remarked.
What Qualifies for AutoRip
Any CD purchased at Amazon.com that carries an "AutoRip" label is eligible for the service.
Not every CD carries that label, as a quick check on Amazon Music showed. For example, the CD of the "Steppenwolf Gold" album carries the AutoRip label but the original master recording of the band's eponymously named CD doesn't.
Still, more than 50,000 CDs, including titles from every major record label, are eligible for AutoRip, and more titles are being added all the time, Fouts pointed out.
CDs purchased from other sources such as music stores and box store chains such as Best Buy don't qualify for the AutoRip service.
If consumers have music on their PCs that was ripped from a CD purchased elsewhere other than from Amazon and Amazon has purchased the rights to the CD, they may not qualify for AutoRip because "AutoRip gives customers free MP3 versions of CDs they purchase from Amazon," Fouts said.
iTunes and Other Competitors
Amazon's playing in a market in which very large, highly competitive rivals such as Apple iTunes and Google Music, are battling it out.
Google Music has two advantages over AutoRip: It lets you upload any tracks on your computer to its cloud library no matter where they were purchased, and it's available overseas. AutoRip is currently restricted to the United States.
Like AutoRip, Google Music has some restrictions — you can't download songs to another computer or share them on Google+ unless you bought them on Google Music. However, both iTunes and the Amazon Cloud Player let you download stored music to any computer or compatible mobile device.
AutoRip "is potentially more convenient [than iOS] but most iOS users have already ripped a good part of their collections to iTunes," Crupnick told the E-Commerce Times. "That was never a barrier, and I highly doubt it will make a dedicated iOS user switch."
The AutoRip concept isn't new for Amazon. "They tried this a couple of years ago where, if you bought a CD, they'd make you a free digital copy and I think the music labels resisted at that time so it didn't get anywhere," Michael McGuire, vice president of research at the Gartner Group, told the E-Commerce Times.
CDs, Anyone?
Despite the popularity of digital music, CD sales are still strong.
"There are many more CD buyers in the United States than digital music buyers still," Crupnick stated. "Many Amazon customers buy both formats, so conceptually it makes sense to offer the option to consumers — CD for listening in the car, digital for the consumer at the gym."
However, AutoRip may not have much of an impact on CD sales.
The service "may make a CD buyer think about Amazon a bit more because of the convenience factor so it could shift a bit of physical share (meaning people might be more likely now to purchase CDs from Amazon) but I doubt the big boxes care much about protecting physical business," Crupnick said.
On the other hand, AutoRip could be yet another extension of Amazon's services as it moves closer to positioning itself in the physical world.
"We've been hearing for the past couple of years rumors that Amazon will offer a smartphone or some other wireless device and, if they did that, they would then have the same ecosystem their competitors offering personal cloud entertainment platforms have," said McGuire. "This AutoRip service could be laying the groundwork for that next step."