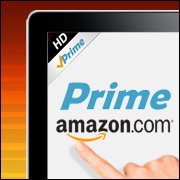 Amazon on Thursday expanded Prime Now, its one-hour fulfillment service, to select ZIP codes in Miami and Baltimore. The service — which delivers thousands of products, including groceries — eventually will blanket both cities.
Strategically placed warehouses in Baltimore and Miami now can respond to orders placed using the Prime Now app. Prime members get free delivery when they select two-hour fulfillment, or they can pay US$8 to have their orders show up at their door within an hour.
Amazon Prime subscribers have fallen in love with Prime Now and the convenience of one-hour delivery, said Amazon spokesperson Kelly Cheeseman.
"The ultra-fast delivery is fueled by Amazon's operations, which utilize advanced technology to speed up order delivery times for customers," she told the E-Commerce Times.
Prime Now made its debut in New York City in December. Amazon plans to expand it to other major cities in the U.S. later in the year.
Like a Wrecking Ball
Google also is dabbling with the fast local delivery model. Its Google Express service is available in several U.S. cities. Google sees Amazon as one of its biggest rivals, Chairman Eric Schmidt said last fall, when discussing the company's aspirations.
Amazon's expansion of its local delivery service is a threat to any retailer, large or small, according to Jack W. Plunkett, CEO and publisher of Plunkett Research.
"It's very difficult to match, to any degree, Amazon's depth of inventory and merchandise," he told the E-Commerce Times. "The strategy that Amazon is employing with Prime by adding value-added services to Prime members, such as movie and music downloads, in addition to fast and generally free delivery — nobody else can compete with that."
Amazon is indeed a threat to local business, according to Mark Ciepiela, store manager for Santoni's, a family-run marketplace and catering service in Baltimore.
A large segment of local consumers will want to shop hands on, especially for meat and produce, he told the E-Commerce Times, but Prime Now definitely could grab a large chunk of local business.
"I could definitely see the impact on the retail side — it has the potential to push people out of the building and create less traffic," Ciepiela said. "From that standpoint, I'd say sure. We're concerned."
For now, business is good at Santoni's, he added.
Hits and Misses
Amazon is coming off of a strong fourth quarter — it reported about a 15 percent rise in net sales year over year. It's operating cash flow rose 25 percent to $6.84 billion for the year.
Amazon has shrugged off misses, such as its failed first entry into the mobile phone market, and remained a hot stock. It's unclear how much the company is spending to expand Prime Now, but it has a long history of betting big on long-term growth strategies.
"They're very willing and capable of doing that when they think they need to," said Plunkett. "Amazon has the financial depth and the strategic expertise to figure out what they need to do and then spend whatever it takes."