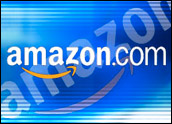 Amazon has run tests on WiFi technology that could give Kindle users direct Internet connectivity, according to a recent Bloomberg report.
The technology uses spectrum controlled by satellite communications company Globalstar, which is perhaps best known as a global satellite phone service provider.
It is possible that the tests, which reportedly took place in Cupertino, Calif., were part of a series conducted jointly by Globalstar and wireless spectrum research and investment firm Jarvinian. The two companies used terrestrial low power service, which is a licensed 802.11-based 2.4 GHz service that's compatible with existing 802.11-compliant WiFi devices.
Jarvinian claims to have come up with the concept of TLPS and to be responsible for the massive engineering work the service requires.
Amazon currently offers WiFi access to Kindle users through Whispernet, a data delivery network for which it has signed up carriers in several countries throughout the world.
Neither Amazon nor Jarvinian responded to our request to comment for this story. Globalstar declined to comment for this story.
What TLPS Is About
TLPS will let wireless carriers deploy very dense and spectrally efficient mobile broadband access that leverages readily available wireless devices, Jarvinian says.
It will add a fourth, non-overlapping channel in the overcrowded 2.4 GHz band by combining 11.5 MHz of Globalstar S-Band spectrum with about 10 MHz of upper ISM spectrum to enable the use of Channel 14, which is currently barred from use by order of the Federal Communications Commission.
The additional 22 MHz or so will be carefully managed to control interference and retain its extremely high data speed and long-range characteristics.
TLPS Is Faster
In June, Jarvinian and Globalstar completed their TLPS tests after running them on their proposed 22 MHz channel within the 2.4 GHz band using carrier-grade equipment from Ruckus Wireless and existing smartphones given firmware updates to run on the system.
The tests resulted in a carrier-grade service whose performance exceeded public WiFi.
"Even in an indoor urban environment made difficult or otherwise unusable by spectral congestion, usable connections were established at three to five times the distance of public WiFi," said John Dooley, Jarvinian's managing partner. High-speed connections were maintained "much more uniformly and over significantly longer distances," he added.
Amazon's Lab126 subsidiary, which developed its Kindle e-readers, apparently participated in the tests.
Possible Plans
There is speculation that Amazon will build out its own branded WiFi network to offer the same services as cellular carriers. That possibility is bolstered by persistent rumors that Amazon is planning to launch its own Android smartphone.
However, it's more likely that Amazon might be planning a WiFi network to boost its customer base, suggested Rob Enderle, principal analyst at the Enderle Group,
Satellite "is more of a way to get data to people who don't have it right now," Enderle told TechNewsWorld.
It's not likely that Amazon will try to set up its own WiFi service as an alternative to wireless carriers in areas where there already is cellular coverage because "if you try to compete with in-place cable or telephony, you'll take a big performance hit," Enderle explained.
Instead, the company might use such a network to provide users in rural areas of the U.S. and beyond with access to the Internet that they don't already have, Enderle postulated.
"For Amazon, that gives them customers they can't now access," Enderle pointed out. "The more people that can purchase from Amazon, the larger their customer base, so they can justify their cost."