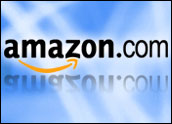 The United States Federal Aviation Administration this week gave five licenses to four companies for unmanned aircraft systems (UAS) operations — that is, flying drones.
The drones will be used in aerial surveying, construction site monitoring, and inspecting oil rig flare stacks.
The news led Amazon to launch a media blitz about its attempts to get a license and to renew threats to take more of its drone testing outside of the U.S.
The firms that received licenses this week got them under Section 333, but Amazon is "involved in R&D, which is another angle, and so they should get an experimental authorization from us," FAA spokesperson Alison Duquette told the E-Commerce Times.
However, "they would like to do Section 333," she remarked.
It's the Rules, Guys
Amazon in Julyrequested "its first such authorization, in order to conduct additional research and development" for its Prime Air drone system. Current FAA rules limit Amazon to conducting R&D flights indoors.
It has conducted some outdoor experiments outside of the U.S.
There currently is no process for obtaining an authorization for commercial UAS operations in the National Airspace System, but manufacturers may apply for an experimental certificate for the purposes of R&D, market survey and crew training, according to the FAA.
"The FAA can place whatever restrictions they want on operations when approving a Section 333 waiver," said Michael Blades, a senior industry analyst with Frost & Sullivan.
Keeping Pace With Everyone Else
It's been suggested that the U.S. is falling behind other countries with respect to regulating drones.
"I think arguments that other areas are ahead of us are strong," Blades told the E-Commerce Times. "European air space may not be larger, but it is just as crowded on a density basis."
Also, Australia "has a great program for certifying operators and platforms for commercial use" at a cost of about US$7,000, Blades pointed out. "The FAA could learn from that and benchmark it."
Arguments on Both Sides
Airline pilots insist safety training is crucial. UAS could be a safety risk, especially because they have batteries, motors and other hard, metal components, Lee Moak, president of the Air Line Pilots Association International, told the U.S. House of Representatives this week.
Drone use meets the same level of safety as is currently present in the NAS, he suggested.
The Association for Unmanned Vehicle Systems International has written the FAA in support of Amazon's request, saying in essence that the agency is dragging its feet over finalizing UAS regulations.
However, "the UAS technology is still ahead of [the air traffic control system's] ability to see and control them," observed Frost's Blades. If air traffic controllers can't see a UAS, they can't warn other aircraft of its presence.
Until air traffic control systems can see and identify UAS traffic, "the FAA is justified in dragging its feet to ensure safety," he opined.
The Possible Impact of UAS
It's possible that a large number of UAS in the sky could overwhelm the communications networks used to control them, Blades suggested, and if a UAS were to malfunction, people and animals might be hurt.
The FAA may be moving slowly because "rather than learn from mistakes, they want to have as good an operating environment in place as possible before making widespread commercial use available," Blades said.
On the other hand, the longer the FAA takes to work out regulations, the more advantages non-U.S. companies will have, because they "are gaining experience, expertise and lessons learned by operating systems now," Blades said. "Businesses will want proven solutions when the market here opens up."