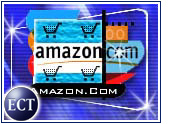 Looking for yet another reason to be bullish about Amazon.com? There's now an extremely compelling one. Amazon.com (Nasdaq: AMZN) announced on Wednesday that it owns approximately a 46 percent stake of online drug retailer Drugstore.com.
Drugstore.com is a privately held company that just officially launched its Web site today. The company, which sells prescription and non- prescription drugs, is already poised to be the next e-commerce powerhouse.
Paul Capelli, a spokesman for Amazon.com told the E-Commerce Times that Amazon "ultimately wants to become the e-commerce destination for consumers, no matter what they want to find and purchase on the Internet." However, he declined to say what other businesses or market categories Amazon.com has targeted for relationships like this one with Drugstore.com.
Like Amazon, Drugstore.com is backed by venture capital firm Kleiner Perkins. (Rumors of a deal between Amazon.com and Drugstore.com began last summer.) Drugstore.com also has the benefit of a stellar management team, numerous important strategic alliances and a brand name that will be easy to remember. And, of course, real estate on Amazon.com is going to help establish the brand rather quickly.
Impact for Amazon.com
On Thursday morning, BancBoston Robertson Stephens upgraded Amazon.com to a strong buy from a buy because of the announcement about Drugstore.com.
"This investment in Drugstore.com represents Amazon's first move into an exciting new product category and demonstrates its ability to secure prime new tenants," BancBoston Robertson Stephens said in a statement.
Amazon.com stock has been on a dramatic rise since last Friday (19-Feb) when analysts began making positive comments about the online bookseller, and the stock was up more than eight points in early trading today (25-Feb).
Former Microsoft Executive at the Helm
Drugstore.com isn't the first online pharmacy, but it seems likely to become the one that captures the largest market share. Competitor Soma.com launched last month, but it's hardly a household name.
Drugstore.com CEO Peter Neupert was formerly a longtime executive at Microsoft, and one of the most influential. Neupert once told Bill Gates that he thought NBC would be a better partner for Microsoft than CNN. Gates listened, and when a deal was made with NBC News, Neupert was put in charge of MSNBC.com.
Neupert always liked to talk about victory, about "doing whatever it takes to win" when he was at MSNBC. Right now, Drugstore.com is the odds-on favorite to capture the biggest piece of the $165 billion market in drugs and other health-related products.
The company already also has significant alliances with America Online, Excite, and Yahoo!. And of course, Drugstore.com is providing a service that will help consumers avoid headaches in more ways the one.
"The idea is we can deliver a superior shopping experience for consumers," Neupert told CNBC on Friday. "Unlike the book business, people don't like to go to the drugstore. It's more of a chore. Online [shopping] can really take that chore away and give some time back to these very busy people."
Competition Looms Ahead
Though Drugstore.com has a partnership deal with America Online, soon-to-be rival PlanetRX also claims AOL premier pharmacy partner status. PlanetRX anticipates that it will have more than 150 contextual links in AOL health and women's channels, which it expects will yield two or three times more traffic than Drugstore.coms deal.
PlanetRX has also just signed a deal with women.com networks to become their exclusive pharmacy partner. And, PlanetRX expects to strike its own deal with Yahoo!, to do another "large portal deal" and to form partnerships with other health portals. Though it expects to go head-to-head with Drugstore.com selling tubes of toothpaste, PlanetRX insists its more important focus is on improving healthcare and forming communities around healthcare issues.