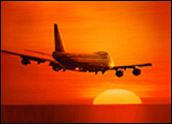 Travel is, by its nature, an adventure, and alternative travel companies are making it more unpredictable than ever.
Want to sleep on an stranger's couch, for instance? There's a company for that: CouchSurfing.
"CouchSurfing addresses the human need for connection and delivers inspiring relationships and experiences," Dan Hoffer, cofounder and CEO of CouchSurfing, told the E-Commerce Times. "We aim to change lives in memorable ways."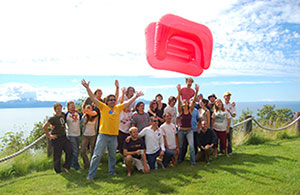 CouchSurfing is about more than where you sleep.
CouchSurfing members post information about themselves, their homes, their hobbies and their communities, inviting other members to come stay with them and hang out for a while. Basic membership, posting listings, and finding places to stay are all free, though an identity verification service comes with a fee.
Currently, the company has 3.5 million members worldwide, and it's a lively, active community of adventurous travelers.
"With CouchSurfing, you get to know the locals where you travel," explained Hoffer. "You have a more authentic experience and connections to the people and places you visit."
Hoffer said that people using the service end up making friends and having experiences in local communities, and that it's about much more than finding a place to crash for the night.
"It goes beyond sleeping on the couch," said Hoffer. "We are a social community, and CouchSurfers meet up in every city in the world for social events and activities that have nothing to do with staying on someone's couch."
Traveling for Good
Travelers who like the idea of a working vacation might want to try an organization that lines up volunteer opportunities for them. Global Volunteers, for instance, arranges trips for people who want to teach English, work in orphanages, plant gardens, and participate in many other community service projects.
"Our main purpose is to assist short-term volunteers to work on long-term projects around the world," Michele Gran, cofounder and senior VP, told the E-Commerce times. "All of our work projects are organized around essential services. These are interventions that the United Nations identified years ago as necessary for the growth and development of communities."
Every year, 2,000 to 3,000 volunteers go on organized trips through Global Volunteers. Volunteers pay their own way on one- to three-week trips that range from US$995 to $3,000, depending on the project and the length of stay. Trip costs are tax-deductible, since the volunteers are doing the work of the organization.
Travelers with Global Volunteers have taught English in Poland, established schools in China, built a water system in Tanzania, and participated in many other projects in a total of 30 countries.
The association's volunteers are often simply fed up with the way tourist status keeps them separate from the communities they visit. They want to get involved, get to know the people, and make a difference. They include retired teachers, carpenters, and other professionals who want to put their skills to good use while seeing the world and meeting new people.
"People say they really want to see the inside of a community in a way that a tourist can't," explained Gran.
Trading Places
Another alternative travel model involves using a home exchange service that allows tourists to trade access to homes, apartments, villas, condos and even houseboats around the world, usually for little or no cost beyond a membership fee.
"A major benefit that often brings people to home exchange for the first time is the substantial cost savings, [since there are no] accommodation charges," said Mark Sealey, an owner and business partner with Home Base Holidays. "However, the additional benefits are every bit as rewarding and keep them swapping again and again. One such benefit is experiencing a more independent vacation, using an actual home base to really discover an area, often with local recommendations from your exchange partners."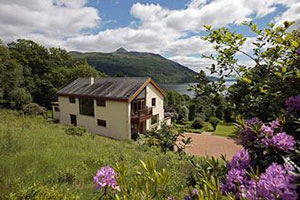 Home Base Holiday in Scotland
Other benefits include being able to stay in spacious, well-stocked homes, as well as the human connection that is a natural part of the process.
"One thing that can't be underestimated is the human aspect of home swapping," Sealey told the E-Commerce Times. "We hear from so many members who have made really great new friendships through their exchanges."
Home exchanges are changing the nature of travel and tourism, he said, appealing especially to people with an adventurous and independent spirit.
"As more and more people take part in home swaps every year, it's clear that more are happy to arrange their own travel and accommodation rather than opt for packaged resort vacations and tours," Sealey noted.
"Many travelers are becoming very sophisticated and adventurous," he continued, "often choosing to avoid highly developed tourist hotspots in a quest for a more authentic travel experience. Home exchange fits very well into this move towards more independent travel."
People who travel through home exchanges not only save money, but also gain valuable travel experiences they might not get in any other way, said Keghan Hurst, director of PR and marketing for HomeExchange.com.
"Home exchanging offers travelers the exclusive chance to truly take in the unique pleasers of a particular town or city," Hurst told the E-Commerce Times. "They can ask their exchange partners about the best local hikes, ski slopes, rental stores, scuba shores and so on. By avoiding overpriced lodging fees, they are saving a great deal of money, and can instead choose to spend their travel funds on activities, restaurants, events and anything else that helps make the lasting memory."