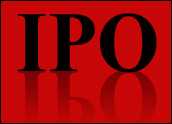 Alibaba, which controls 80 percent of the e-commerce in China, is going public — but not in its native land.
Alibaba Group on Sunday announced its decision to begin the process of an initial public offering in the United States, saying the move would make it a more global company and enhance its transparency, while allowing it to pursue its long-term vision and ideals.
The company will extend its public status in the China capital market in the future, it said, should circumstances permit.
Alibaba, which handles more goods than Amazon and eBay combined, has been trying to grab a ticker symbol on the Hong Kong Stock Exchange for years, but it was unable to vault the regulatory hurdles imposed on IPOs there.
Six Banks, $260 Million
It's estimated that Alibaba is worth about $140 billion and proceeds from the IPO should raise in excess of $15 billion.
Six U.S. banks will be handling the IPO, according to a Reuters report. They are Citigroup, Credit Suisse, Deutsche Bank, Goldman Sachs Group, J.P. Morgan and Morgan Stanley. At a typical commission rate of 1.75 percent, the banks stand to rake in some $260 million from the deal.
The banks aren't the only ones slated to benefit from the IPO. Yahoo owns 24 percent of Alibaba.
"Yahoo stands to make a lot money, assuming that it sells its shares, which it has said it will," Opus Research Analyst Greg Sterling told the E-Commerce Times.
"In some people's minds, Alibaba has sustained and propelled the growth of Yahoo's stock price," he said.
That seemed to be the sentiment of the market, as traders added nearly $1.50 to Yahoo's share price within 24 hours of the Alibaba announcement.
However, "in the absence of Alibaba, Yahoo is perceived as a much less valuablecompany," said Sterling.
No Shift for Consumers
The influx of cash should help both companies grow and expand their markets, but "in terms of consumer behavior, I don't think there's going to be much of an impact. The IPO isn't going to drive more e-commerce in the United States," Sterling observed.
"The U.S. is a fairly mature market when it comes to e-commerce, and I don't think the presence of an Alibaba here is necessarily going to propel more e-commerce unless it does something super radical and exciting, but I don't foresee that," he said.
While more cash is better than less cash, cash doesn't appear to be Yahoo's top problem.
"Yahoo has a lot cash," Trip Chowdhry, managing director for equity research at Global Equities Research, told the E-Commerce Times. "The problem with Yahoo is it's not able to come up with something that's important."
What's more, the company is fighting a reputation as a bungler.
"It has screwed up Yahoo Mail," Chowdhry said. "Its small business offering isn't innovative. Tumblr is struggling. It doesn't have a single app in the top 10 of any category."
"The question is not of resources; the question is strategy — and it hasn't done that well," he continued."If you think of Yahoo today — excluding Alibaba — the business has deterioated. The only reason Yahoo's stock is strong is because of Alibaba."
Less Risk Than Twitter
With its Alibaba's coffers stuffed with IPO lucre, should e-commerce titans like Amazon and eBay be anxious? "eBay more than Amazon," Opus' Sterling said.
"Amazon has a terrific brand. Most of the other comparison sites that have been around for some time have no consumer brand at all," he pointed out. "They're all pretty generic and if they all disappeared tomorrow, no one would care. That's not the case with Amazon."
Alibaba's IPO will be a success, Sterling predicted.
"It's a very successful and powerful company. From an Internet point of view, it's much less risky than something like Twitter. I think investors will want access to it," he added. "I think the IPO will be oversubscribed."