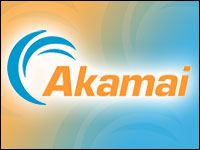 Akamai Technologies is buying Prolexic, which offers protection against distributed denial of service attacks.
The deal, which is expected to close in the first half of 2014, will cost Akamai about US$370 million in cash plus the assumption of outstanding unvested options to purchase Prolexic stock.
"By acquiring Prolexic, Akamai aims to extend its optimization and security solutions to protect all enterprise IP applications across the Web and data center," Akamai spokesperson Jeff Young told the E-Commerce Times.
"The acquisition of Prolexic is a key step towards accelerating the growth of Akamai's security business, and also an important step forward as part of our mission to optimize and secure the delivery of all online content and business applications," he added.
What's in It for Akamai
Akamai is a content delivery network provider. A CDN consists of a distributed system of servers in multiple data centers across the Internet whose purpose is to serve up content to end users with high availability and high performance.
The DDoS space "will remain a highly competitive area … [and] is also a quickly developing space, and we need to be positioned to provide the security solutions of tomorrow as well as those of today," Akamai's Young said. "We anticipate that Prolexic's full data center protection for any application, together with its significant security operations expertise, will help us do just that."
It's likely that Akamai is really buying customers, suggested Matthew Prince, cofounder and CEO at CloudFlare.
"The customer base is the most valuable piece here," Prince told the E-Commerce Times. "Akamai's ideal customer is a media company concerned about performance — and to a lesser extent, security — while Prolexic's customers have been traditionally more security-focused from the beginning."
Prolexic's technology is designed to be turned on when customers have a problem, and then turned back off again, while Akamai's technology is always-on, but "there isn't a lot technically that Prolexic could do that Akamai couldn't, so I don't think there's a big technological win here," Prince continued.
DDoS Attacks Keep Coming
The number of large DDoS attacks is growing. As of October 2013, the number of attacks that exceeded 20 Gbps was more than 4.5 times the total number of such attacks in 2012, based on statistics from Arbor Networks.
In March, CyberBunker launched a massive DDoS attack against Spamhaus; in April, the website of Bitcoin exchange Mt. Gox was taken out for four hours by a DDoS attack; and in August, Chinese websites with the ".cn" domain extension were taken out by two massive DDoS attacks.
"We expect that the DDoS space will remain a highly competitive area, with offerings from ISPs, MSSPs (managed security service providers), hardware providers, and cloud service providers all competing for the same IT dollars," Akamai's Young said. "It is also a quickly developing space, and we need to be positioned to provide the security solutions of tomorrow as well as those of today."
Akamai "has made recent efforts to get into the security space to provide a number of different security services, and that's been growing fairly quickly for them, but it's not what they're known for," remarked CloudFlare's Prince.
DDoS Fighters Red of Tooth and Claw
The market for DDoS protection will consolidate "fairly quickly behind a limited number of providers" that will offer a suite of services, predicted CloudFlare's Prince.
"That's what we've been providing all along," Prince said. "Amazon has been acquiring companies to do this and, over time, Google will be sucked into this, not because it's a big business opportunity for them but because they'll see it as a strategic threat."
Ultimately, the companies that have the largest networks with the most presence that can quickly adapt and react will win out, Prince suggested.
Akamai is purchasing Prolexic; Amazon is expanding now; and Google "is trying to repurpose its legacy networks," Prince said. CloudFlare will massively expand its network throughout 2014.