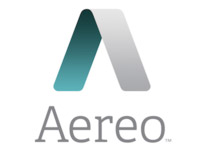 Aereo, the upstart TV streaming company that's giving the broadcasting industry dyspepsia, has won yet another court case against broadcasters.
Judge Nathaniel M. Gorton of the U.S. District Court for the district of Massachusetts ruled this week denying the motion of Hearst Stations, doing business as WCVB-TV, for a preliminary injunction against Aereo.
WCVB-TV had filed a complaint in July alleging copyright infringement on Aereo's part by retransmitting its over-the-air broadcast programming in Boston without paying the station.
"After considering the relevant factors, the Court finds that a preliminary injunction is unwarranted," Judge Gorton said in his ruling. "Hearst has not demonstrated a sufficient likelihood of success on the merits nor the requisite irreparable harm and therefore it is not entitled to that 'extraordinary and drastic remedy.'"
'A Minimal Showing'
In case 1:13-cv-11649 NMG, WCVB-TV's attorneys from the law firm Holland & Knight alleged four counts of copyright infringement against Aereo.
One was for public performance; the second was for reproduction; the third for distribution; and the last for derivative works.
Aereo's response was to file a motion to transfer and a motion to stay proceedings while the court considered the motion to transfer.
Aereo requested the case be transferred to New York on the grounds that the judge who would hear it there is familiar with the facts and legal issues arising from the suit, and that Hearst had engaged in impermissible forum-shopping by filing in Boston.
The court denied these motions.
This week, however, Judge Gorton found that Hearst had "made a minimal showing of irreparable harm that is an insufficient basis for entering a preliminary injunction in its favor," although he didn't deny that it is possible that WCVB will be irreparably harmed in its ability to negotiate retransmission fees with cable providers.
The prospect of harm is real, but "Hearst has not shown that WCVB will suffer the 'full magnitude' of the claimed harm before the Court disposes of the case on its merits," Judge Gorton ruled. "Instead, it seems more likely that the harm will take several years to materialize."
'A War of Attrition'
Aereo has clammed up since spokesperson Virginia Lam hailed the decision earlier this week, telling TechCrunch that courts had ruled against Fox and other broadcasters that had filed copyright lawsuits against the company in 2012 and describing the Boston lawsuit as "meritless" and as "forum shopping."
Lam declined to comment further on the topic.
Last week, Fox filed a new suit against Aereo in Utah, together with local stations KSTU-TV, KUTV-TV and KMYU-TV. KSTU is a Fox affiliate owned by Local TV LLC.; KUTV is a CBS affiliate and KMYU a MyNetworkTV affiliate — both are owned by Sinclair Broadcasting.
"It is a war of attrition," T. Barton Carter, professor of communication and law at Boston University's College of Communication, told the E-Commerce Times.
Broadcasters "are trying to get favorable rulings, both to keep Aereo from expanding its business and to create a split between jurisdictions that would increase the possibility the Supreme Court will take them and decide the issue," Carter continued.
Judge Gorton's decision does not end the Boston case, Carter pointed out: "It can proceed to trial, but Aereo can continue doing business while it does."
Moving Into Android
In separate news, Aereo on Thursday announced that it will release an Android app in public beta Oct. 22. The software will be available to all Aereo subscribers and will work with Android 4.2 or higher.
The new app will let consumers use Android devices to connect Roku boxes to an Aereo account.
Aereo already works on PCs, Macs, the iPad and any iPhone running iOS 4 or higher, as well as Apple TV and Roku, but "right now, there are no immediate plans for a Windows Phone app," Aereo's Lam told the E-Commerce Times.