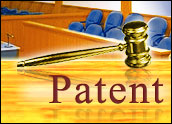 A United States District Court jury earlier this week found that Apple's A7 processor infringes a patent held by the Wisconsin Alumni Research Foundation, the patent management arm of the University of Wisconsin — Madison.
WARF alleged patent infringement and claimed damages of up to US$862 million in a complaint filed early last year in the U.S. District Court for the Western District of Wisconsin.
District Judge William M. Conley rejected Apple's motion to limit damages in a separate ruling late last month.
Apple has used the A7 processor in its iPhones, starting with the 5s model introduced two years ago, as well as in several iPads.
The patent in question is U.S. Patent 5,781,752, better known as the "752 patent."
It describes a method to speed up data processing through parallel processing.
The 752 Patent
Parallel processing executes multiple instructions at the same time or in an execution order controlled either by a control dependency or a data dependency.
In a control dependency, instructions after a conditional branch or jump instruction are executed properly only if that branch or jump was not taken.
In a data dependency, instructions can correctly execute only if earlier instructions using the same data either do not change the common data or have completed changing that data.
Instruction level parallel processors can't always determine if instructions they are about to execute will be dependent on earlier ones that have not yet completed execution, and thus are forced to assume dependencies exist.
The inventors of the 752 patent technology came up with a table-based approach to store data dependent instructions likely to be a source of mis-speculation in a small, high-speed memory cache. They created a speculation decision circuit for use in a processor, which can execute program instructions in an order different from the program order.
The decision circuit includes a predictor circuit to receive mis-speculation signals, and a prediction threshold detector that prevents data speculation for instructions having a prediction value within a predetermined range.
The detector may include an instruction synchronizing circuit.
What WARF Wants
In addition to a finding of infringement, WARF petitioned the court for the following: an order enjoining Apple, its partners and all other parties from further infringing the 752 patent; an accounting for damages; an assessment of interest on damages; court costs; and any other relief the court should find just and equitable.
The language in the complaint leaves the way open for Apple to license the technology, said Jeff Orr, a research director at ABI Research.
Negotiations on the size of the payout are likely, because "information on just how many devices using A7s, A8s and A9s are being shipped is not necessarily something Apple wants publicly known," he told the E-Commerce Times.
WARF declined our request to comment for this story due to ongoing litigation, and Apple did not respond to our request to comment for this story.
WARF previously sued Intel for infringing the 752 patent, and Intel filed a counterclaim alleging that WARF had obtained the patent in secrecy, based on research it cofunded with the U.S. government.
The parties settled that suit in 2009, two days before trial, and Intel subsequently licensed the 752 patent technology.
Apple's Next Move
Apple "could appeal, and they do have one of the best legal teams in the business, but ideally they should just license this, as the other party's an educational institution and not a patent troll," suggested Rob Enderle, principal analyst at the Enderle Group.
Apple has been targeted frequently — but unsuccessfully — by patent trolls over the years.
Licensing the technology is the right thing to do, Enderle told the E-Commerce Times. "While [former CEO Steve] Jobs wasn't always the most ethical guy, [current CEO Tim] Cook has a very different approach to things like this, and odds are he'll do the right thing."
The lawsuit "showcases one of the problems of building your own part in a heavily patented area," he said.
"Typically, as a builder, you'd be identified by whomever you were buying the part from," Enderle explained. "When you build it yourself, you have to ensure the technology yourself, and because of Apple's size, it's a litigation magnet."