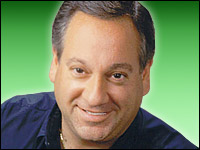 Verizon has shown solid growth in recent years, but there could be signs of weakness in its quarterly numbers. I saw this a few months ago and decided to keep my eye on it. Maybe I am wrong. Maybe this is nothing. Maybe it is a temporary blip that won't keep repeating itself — but something doesn't seem right. Verizon seems to be having some problems, especially compared with AT&T. So what is happening, and should we be getting worried?
There has been so much change going on at the company recently, it can make your head spin. Among other things, it is getting ready for a CEO change — from Ivan Seidenberg to Lowell McAdam. Recently, Verizon has been focusing on the smartphone segment of the cellular industry. It is also focusing on FiOS wireline service to provide television.
So what is wrong? [*Correction – Nov. 18, 2010]
Pale by Comparison?
I asked Peter Thonis, chief communications officer at Verizon, what the company would look like going forward. He said it has sold off a lot of the access lines and is now more heavily wireless and FiOS-centric than ever before. Verizon also believes cloud-based services are a large global growth opportunity for the company.
Going forward, it's all about innovation on smartphones, on FiOS, and with the cloud, Thonis said. That future sounds good if everything works out the way Verizon thinks it will.
So why is its performance starting to appear weaker rather than stronger? [*Correction – Nov. 18, 2010] True, not every company performs the same way. We have seen differences between companies like AT&T and Verizon, and others like Qwest and Sprint. Yet AT&T and Verizon have been on the same page.
The problem is that AT&T still shows strong growth. It started to focus on the smartphone segment years before Verizon did. That is why AT&T's smartphone sales are currently in the 52 percent range, while Verizon's are in the 37 percent range.
Do the Math
Here are the recent stats: Verizon Wireless only added 997,000 new customers compared with 1.2 million new customers during the same period one year earlier. There was a 25 percent drop in third-quarter profit. Its net income dropped. Operating revenue dropped. And it won fewer new customers than AT&T Mobility. These are Verizon's own numbers.
Marquett Smith is the company's new vice president of corporate communications. It's his job to keep Verizon Wireless top of mind in the marketplace. There are two areas he has to focus on: No. 1 is innovation — giving customers what they want, before they want it; No. 2 is letting the world know. That's the job of Smith and Thonis.
I have known Thonis for more than a decade. Just met Smith. I have talked with them and like them both. Now we just have to see if they are up to the new challenge of the rapidly changing marketplace.
I am not saying there is a real problem yet, but something is not right. The point is that both Verizon and AT&T have shown similar growth until now. Is this something to be concerned with going forward, or will this problem heal itself? It may be too early to tell, but we should keep our eyes on it.
We are coming to the fourth quarter, which is the best quarter of the year for the wireless industry. Let's hope it is smooth sailing for Verizon, both on the wireline side and the wireless side of the business, and that this turns out to be just a blip that goes away.
I know investors, customers and workers want the company to continue to be a strong leader and will be watching. Let's hope this is doesn't become an issue for Verizon going forward.
Drop me an email with your thoughts on what is happening at Verizon.
Pick of the Week: Google TV, Apple TV
So, you've been hearing about GoogleTV and AppleTV and want to know whether now is the time to switch? Should you cancel your cable television from Comcast, Time Warner or Cox — or your IPTV from AT&T, Verizon or CenturyLink?

The answer is no — not yet. However, you can add these new services to what you already have.
Google TV and Apple TV don't replace anything you already have, but they will let you use your televisions instead of your cramped computer screen. This requires a change in thinking about the television and computer as separate devices.
Some features do look pretty good this way. You can also rent and stream movies, which may be the way we do things tomorrow instead of going to the Blockbuster video rental store.
Who knows? A few years from now, both Google and Apple may actually be in the television business over the Internet, but today they are not. So don't cancel your TV service.
Today, these new services allow you to watch video clips, or listen to music or view photos you have on your phone. I don't think these offerings are all that exciting or interesting yet, but you might want to sign up for them for the fun of it.
---
*ECT News Network editor's note – Nov. 18, 2010:
The original published version of this column included this statement: "One thing is it has quietly stopped moving into other states with its new FiOS television service. I regularly hear from customers in cities and states around the country who want this kind of competition and are upset over the slowdown. Why the change?" This statement was removed in response to a correction from Bob Varettoni at Verizon: "Our wireline network spans 12 states and the District of Columbia, and FiOS television and internet services are offered in all these states… so there are no other states for us to expand to."
---
*ECT News Network editor's note – Nov. 18, 2010:
The original publication of this article asked, "Why has it stopped rolling into other markets?" This question was removed in response to Varettoni's explanation above.
---
Jeff Kagan
is an E-Commerce Times columnist and a wireless, telecom and technology analyst, author and consultant. Email him at
[email protected]
.