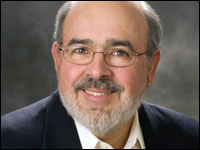 It was inevitable. With the new year have come indications that, at least to some degree, cloud euphoria is beginning to ebb and is being replaced with perspectives that range from cynicism to realism. It is true that in the past year cloud hype managed to get ahead of the reality. Recent surveys have suggested slow adoption rates in the enterprise, providing cynics with "proof" of failure.
In fact, "the cloud" is not a monolith, and it has been generally understood that cloud products and services are in their infancy and naturally require maturation time. As with any new concept, many variations are spawned, and not all will succeed. Remember that for every dot-com success there were dozens, if not hundreds, of now-forgotten failures. In the interest of pursuing a more rational perspective, here are seven areas to consider in evaluating and transitioning to cloud-based solutions.
1. Understand that there are many different variants of cloud services.
The term "cloud" has become overloaded and now broadly represents a service delivery model that can be applied to a range of services encompassing multiple levels of IT, as well as public and private variants. The debate over what constitutes a cloud occupied a great deal of discussion in the past that, thankfully, we won't rehash here. Suffice it to say that an important first step is to become educated on the various cloud options and their nuances.
2. Approach the cloud as a tool or another option to provide IT functionality.
Those who have successfully leveraged cloud technology have done so in a pragmatic or opportunistic fashion. Rather than view the cloud as some sort of computing ideal — "build it and they will come" — think of cloud offerings as tools or alternative solutions to specific classes of problems.
For example, in the storage arena, an organization may deploy multiple tiers of storage to address different service requirements relating to performance and availability. Cloud storage can be viewed essentially as another option for addressing a set of requirements for one or more tiers. This provides a perspective from which rational decisions can then be made.
3. Identify which elements of your environment may be "cloud compatible."
In a given environment, there will likely be some areas that are good candidates to leverage cloud technologies, while others are "off limits." Some key factors that might restrict cloud compatibility include:
Application complexity — customized, special-purpose, or legacy applications are the least likely candidates for migration to the cloud.
Hardware dependencies — again, applications that are not readily deployable on standard platforms or that require special purpose hardware configurations are not likely to be a fit for the cloud.
Governance and regulatory restrictions requiring controls over where data may be located or comprehensive chain-of-custody monitoring are likely to be excluded from the cloud.
The goal should be to identify "low-hanging fruit" — application and functional areas that fit a profile and have requirements that align well with the capabilities of a cloud service. These may include either areas that the organization does not currently manage very well (e.g. backup), or functions that are of relatively low complexity and therefore could easily relocate to the cloud.
4. Understand your current costs to better quantify the benefit of cloud services.
The primary attraction of the cloud, at least initially, is as a more cost-effective means of delivering needed IT functions. Unfortunately, many begin their exploration of cloud options without accurately understanding their current cost structure. While a cloud solution provider can clearly state service costs on a per-use basis, internal IT personnel struggle to identify their current costs, making it difficult or impossible to accurately compare or evaluate the differences.
To address this, IT organizations need to begin thinking and operating more like a service provider. They should be able to describe their offerings as services based on attributes such as business value, compliance, security, availability and performance. Technology options should be mapped to service offerings and the costs associated with those services. This approach can help to drive more efficient delivery of IT services and increase user satisfaction whether a cloud approach is ultimately pursued or not.
5. Prepare your organization to "manage" rather than "operate."
Most IT organizations are technology-focused rather than service-focused. They are driven by identifying new technologies and identifying opportunities for incorporating them into their environment rather than evaluating current service and efficiency gaps, and then addressing these shortcomings. As a result, while they can articulate technical speeds and feeds, they are often stymied when an executive, having heard a pitch from a cloud vendor, asks them about things like incremental unit cost and run rate.
The IT organization of tomorrow must be designed to deliver infrastructure "services" aligned with business requirements. In many organizations, this will be accomplished by a combination of delivery methods, including the cloud. IT should be prepared to manage the entire portfolio, regardless of whether a service is delivered internally or externally.
Essentially, teams must have a strong understanding of the services that they are responsible for and proactively focus on service level agreements (SLAs), capacity and cost optimization. The cloud, like other outsourcing models, will need to be monitored and evaluated to ensure compliance with stated objectives.
6. Arrange your data to simplify and de-risk your migration.
Adopting a cloud-based solution will invariably require some amount of migration activity, and proper preparation is essential. Successful migration requires an understanding of your current environment, including identifying application and data dependencies. This is typically done through discovery and analysis.
Aligning data begins by identifying application services, delineating their various sub-components, and then enumerating each instance of the service. From this, it is then possible to effectively plan and sequence the actual migration to the target cloud environment. It should be noted that migration costs should be factored into the financial analysis, and that delays due to inadequate migration planning can significantly impact ROI.
7. Ask questions.
It's critical to ask questions of the cloud solution provider to reach a satisfactory comfort level with this technology, especially because the cloud is new and organizations lack experience with it. Among the critical areas of focus:
SLAs — What is or isn't included and are the metrics meaningful?
Security — Attaining a comfort level is critical and will likely include understanding the policies and practices of not only the cloud service provider, but any subcontractors or hosting facilities involved.
Where the services actually reside — Ultimately, a cloud service is provided within data centers or hosting facilities using specific technologies. Where are they, and does this present any issues?
Data protection and availability — Cloud services vary significantly in terms of how data is managed and protected. What are the protection and recovery policies, and do they align with organizational requirements for availability?
The cloud phenomenon has captured the interest and imagination of many, and it continues to evolve at a fast pace. Whether the attraction is based on a desire to obtain IT services on a "pay as you grow" model and reduce capital expenses, or simply to acquire a method of filling gaps and relieving shortcomings, the cloud model is, at a minimum, on the radar screens of most IT organizations.
The keys to successfully defining and realizing a cloud strategy are understanding an organization's current environment, articulating its requirements, and then planning and making the transition. While it may be not be easy, a methodical approach that incorporates the areas noted here will raise the likelihood of success.
---
James Damoulakis
is CTO at
GlassHouse Technologies
.