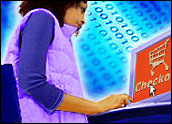 Christmas came late, or not at all, for many retailers in 2013, with holiday foot traffic down by nearly 50 percent compared to just three years earlier.
It seems that many brick-and-mortar stores are on a knife's edge. The closing of Best Buy and Sears stores around the U.S. suggests that the retail giants of the past decades are vulnerable to shifting trends, including the move to digital commerce.
Worldwide B2C e-commerce sales will increase by 20.1 percent this year to reach US$1.5 trillion, according to eMarketer. In three years, the category will hit $2.4 trillion.
So how does a brick-and-mortar business remain successful in the age of multichannel commerce? Following is a snapshot of three companies that started off as physical retailers, yet have transitioned successfully via digital. These businesses have thrived with a clear online strategy that provides a consistent experience, strengthens their brand, and helps them stand out from their competition.
Making the Transition
Kiehl's
A staple in any well-groomed man's regimen, Kiehl's has come a long way since it opened the first East Village apothecary back in 1851. With more than 160 years of brand heritage, Kiehl's is as much about its nostalgic customer experience as it is about the products.
The company successfully channels the brand's heritage and experience through the site's design and in the wealth of information made available to the customer. For example, the Healthy Skin Routine Finder serves as a personalized sales specialist, allowing any customer to input issues — from razor bumps to aging skin — and get a detailed skin care routine/ or treatment, along with a list of products best suited to specific epidermal needs.
For the gentleman who needs a little more handholding, the site's digital magazine, The Men's Wing, brings Kiehl's products to life with video. This is particularly helpful to male customers, who typically need more explanation about grooming matters. Customers can submit personal questions that they might be embarrassed to ask in a store.
In general, online video inspires shopper confidence. More than half of Internet users responding to a recent survey believed that online product videos helped increase assurance in their purchase, Invodo found.
The free samples and free shipping for certain orders, along with an auto-replenish service, ensure that loyal customers can maintain their impeccable grooming habits without having to leave the comfort of the man cave.
West Elm
A true omnichannel retailer, West Elm offers its full merchandise selection online, complete with the same design theme of its stores. Unique stylish products are just the beginning, however.
West Elm truly shines online through its supplementary services and features. The design services section features a range of options, from cool interactive tools for designing a room virtually, to detailed how-to videos for favorite projects. There's even the option to make an appointment for an in-home visit by the brand's design team.
West Elm helps the customer achieve the end goal of creating a complete home aesthetic.
In addition to providing fun design and culinary tips, the site's main blog engages an active community of customers who share similar interests but likely would never have met in the physical space. Building such an online community can boost brand loyalty and identity, especially when coupled with interesting stories about West Elm's various collaborations with up-and-coming designers.
Brand blog posts also establish credibility and trust. A Forrester study on "degrees of trust" in content from different sources — e.g., friends, brands, independent bloggers, etc. — ranked branded blog posts just behind content created by shoppers' friends.
Starbucks
Starbucks is so ubiquitous that it's hard to understand why it needs to conquer the digital space. However, the coffee retailer has embraced online branding in a distinct and savvy way.
Rather than extend the in-store experience, its digital strategy complements the Starbucks store atmosphere and environment. Iin fact, Starbucks has doubled down on digital marketing to the point where it's now citing lower traditional advertising spending as a result.
Starbucks.com caters to the coffee aficionado, so it offers items and experiences that bring the caf into your home. Interested in custom grinders or the Verismo, but don't have the time (or hands) to carry out the machine as you leave with your 3 p.m. Latte? The online store has it.
Like Kiehl's, Starbucks offers a subscription service, options for managing the Starbucks card, and a community built around product reviews and featured content.
What We Can Learn
Each of the brands cited here is a specialty retailer, but there are lessons for many different kinds of retail businesses.
The key to success is in giving customers an enhanced experience that not only lives up to the brand promise, but also offers something more. It is providing them with the same in-store experience, enhanced by the added benefits of convenience and utility.