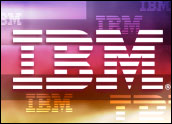 Workers at a factory in China are on strike after rejecting compensation plans offered as a result of IBM's US$2.3 billion deal to sell its low-end server business to Lenovo.
More than 1,000 workers brought production to a halt Monday at IBM's International Systems Technology Company server-making factory in Shenzhen, Guangdong, in southeastern China. The strike has continued throughout the week with no end in sight.
IBM in January agreed to sell its x86 server business to Lenovo. IBM gave the workers at the Shenzhen plant until March 12 to accept one of two offers.
Workers who want to terminate their employment at the plant when Lenovo takes over would get "compensation" plus 6,000 yuan (US$980). Employees who wish to keep their jobs at the factory would automatically become Lenovo employees, but would have to forgo the 6,000 yuan.
'Equitable Severance Package'
"We expect that IBM's sale of the x86 business to Lenovo will be approved later this year, and IBM's manufacturing company in Shenzhen, International System Technology Company, will become a wholly owned subsidiary of Lenovo," IBM GCG Executive for External Relations Shen Xiaoyi told the E-Commerce Times.
"Employees currently involved in x86 operations in Shenzhen have a personal choice of remaining with ISTC under terms and conditions comparable in aggregate to what they currently are receiving, or they can voluntarily choose what we believe is an equitable severance package and resign from ISTC," he continued.
"While it is entirely an individual's choice, we are hoping employees will decide to remain with ISTC," added Xiaoyi.
Lenovo would not comment on the labor strife at the plant.
"Until the proposed sale of IBM's x86 server business to Lenovo is finalized, IBM's x86 server business and Lenovo are operating independently," Lenovo spokesperson Brion Tingler told the E-Commerce Times.
"This means that any discussions with IBM's employees in Shenzhen involve only IBM," he added.
Illegal Offer
A letter of grievance has been presented to the factory's management by the workers, who claim IBM's offers violate Chinese law. The laborers want a compensation package based on the formula average-monthly-compensation times years-of-service multiplied by two plus one month's salary.
In addition, they want IBM to abide by Chinese law on work-hour restrictions, have periodic occupational health and safety checks, and provide extra compensation to female workers who are pregnant or nursing.
Although the worker's strike is illegal, so too may be IBM's proposed compensation schemes, maintained Kevin Slaten, program coordinator for China Labor Watch.
"From a legal standpoint, this is an illegal strike, but it could be argued that the only kind of strikes in China are wildcat strikes," Slaten told the E-Commerce Times.
"Many factories have unions in name only," he explained. "They have a chairman who is part of management. There's no role that the union plays in labor rights or representing workers."
Disregard for Law
On the other hand, compensation for workers when a labor contract is changed or terminated is regulated by Chinese law.
"These workers' demands are in line with the law," Slaten said. "What's being offered these workers is not legal compensation in most cases."
The legality of the hours workers are forced to put in at the factory also is being questioned by the strikers.
"The excessive hours at the plant are almost certainly illegal," Slaten said.
The workers have 15-hour shifts, with a total break time of 1.5 hours. Chinese laws limits the maximum hours in a work day to 12 hours, including overtime and 1.5 hours in break time.
"There's no way IBM is abiding by that law," Slaten said.
What's more worrisome is that this is an IBM factory.
"This isn't even a supplier — IBM can directly control the working conditions in the factory," Slaten observed.
"This is something we see often from multinational companies," he continued. "They disregard local law, they disregard the rights of the people that are making their products, and they take advantage of what they can get away with."