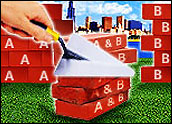 Those tasked with helping organizations better manage their processes are themselves having to manage a lot of change these days.
Enterprise architects are looking at several trends impacting their roles in the business world — the growth of cloud computing, the arrival of big data, more security challenges and the overall rate of technological advances.
These are the topics discussed at conferences, and the feedback from EAs at these events ranges from struggles in defining their roles so they can remain relevant, to embracing the new opportunities that can help businesses drive transformation.
A panel of enterprise architecture experts discussed the trends, challenges and opportunities in their field at the recent Open Group Conference.
The panelists included Chris Forde, general manager for Asia-Pacific and vice president of Enterprise Architecture at The Open Group; Iver Band, vice chair of The Open Group ArchiMate Forum and enterprise architect at The Standard, a financial services company; Mike Walker, senior enterprise architecture adviser and strategist at HP and former Director of Enterprise Architecture atDell; Henry Franken, the chairman of The Open Group ArchiMate Forum and managing director at BIZZdesign, and Dave Hornford, chairman of the Architecture Forum at The Open Group and managing partner at Conexiam.
The discussion was led by Dana Gardner, Principal Analyst at Interarbor Solutions.
---

Download the podcast (28:48) or use the player:
---
Here are some excerpts:
Dana Gardner: When it's a dynamic environment, lots of change, lots of movement, the enterprise architects' value can go up. If things were slow, constant and predictable, perhaps their value wouldn't be as high. Any thoughts about that?
Henry Franken: Well, sure. What you see is that the challenge within large organizations on business transformation is increasing and the number of good enterprise architects is small, so their value increases. It's simple mathematics.
Gardner: Mike Walker, how do you see EA and the role of the architect changing, vis–vis your experiences?
Mike Walker: I'll provide the perspective of an EA leader and practitioner in the trenches of not only my company, but also talking with colleagues in other companies as well. I see a lot of what was referred to from Henry and Chris. To add to that, there is more and more focus on reinvigorating EA practices. There is less of a focus on the traditional things we come to think of EA such as standards, governance and policies, but rather into emerging areas such as the soft skills, business architecture and strategy. To this end I see a lot in the realm of working directly with the executive chain to understand the key value drivers for the company and rationalize where they want to go with their business. So we're moving into a business-transformation role in this practice.
At the same time, we've got to be mindful of the disruptive external technology forces coming in as well. EA can't just divorce from the other aspects of architecture as well. So the role that enterprise architects play becomes more and more important and elevated in the organization.
Two examples of this disruptive technology that are being focused on at the conference are big data and cloud computing. Both are providing impacts to our businesses not because of some new business idea, but because technology is available to enhance or provide new capabilities to our business. The EAs still do have to understand these new technology innovations and determine how they will apply to the business.
To Henry's point around the need to get really good enterprise architects, it's difficult to find good ones. There is a shortage right now, especially given that a lot of focus is being put on the EA department to really deliver sound architectures.
Gardner: We've been talking a lot here about big data, but usually that's not just a standalone topic. It's big data and cloud, cloud, mobile and security.
So with these overlapping and complex relationships among multiple trends, why is EA and things like the TOGAF framework and the ArchiMate modeling language especially useful? Iver?
Iver Band: One of the things that has been clear for a while now is that people outside of IT don't necessarily have to go through the technology function to avail themselves of these technologies any more. Whether they ever had to is really a question as well. One of things that EA is doing, and especially in the practice that I work in, is using approaches like the ArchiMate modeling language to effect clear communication between the business, IT, partners and other stakeholders. That's what I do in my daily work — overseeing our major systems modernization efforts. I work with major partners, some of which are offshore.
I'm increasingly called upon to make sure that we have clear processes for making decisions and clear ways of visualizing the different choices in front of us. We can't always unilaterally dictate the choice, but we can make the conversation clearer by using frameworks like the TOGAF standard and the ArchiMate modeling language, which I use virtually every day in my work.
Gardner: And so the more moving parts and the more complexity, the less likely that you can wing this or use traditional linear tools. You need something that's a bit more up to the task. Dave, help us understand how these tools can grapple better with these multiple levels of complexity, and then also bridge some of these communication gaps among different constituencies in these large organizations.
Dave Hornford: The fundamental benefit of the tools is the organization realizing its capability and strategy. I just came from a session where a fellow quoted a Harvard study, which said that around a third of executives thought their company was good at executing on its strategy. He highlighted that this means that two-thirds are not good at executing on their strategy.
If you're not good at executing on your strategy and you've got big data, mobile, consumerization of IT and cloud, where are you going? What's the correct approach? How does this fit into what you were trying to accomplish as an enterprise?
An enterprise architect that is doing their job is bringing together the strategy, goals and objectives of the organization. Also, its capabilities with the techniques that are available, whether it's offshoring, onshoring, cloud, or big data, so that the organization is able to move forward to where it needs to be, as opposed to where it's going to randomly walk to.
Chris Forde: One of the things that has come out in several of the presentations is this kind of capability-based planning, a technique in EA to get their arms around this thing from a business-driver perspective. Just to polish what Dave said a little bit, it's connecting all of those things. We see enterprises talking about a capability-based view of things on that basis.
Gardner: Because we're here with a couple of the chairpeople from these forums, where a lot of the development and direction for these tools comes about, let's get a quick update. The TOGAF framework, where are we and what have been the highlights from this particular event?
Hornford: In the last year, we've published a minor upgrade for TOGAF version 9.1 which was based upon cleaning up consistency in the language in the TOGAF documentation. What we're working on right now is a significant new release, the next release of the TOGAF standard, which is dividing the TOGAF documentation to make it more consumable, more consistent and more useful for someone.
Today, the TOGAF standard has guidance on how to do something mixed into the framework of what you should be doing. We're peeling those apart. So with that peeled apart, we won't have guidance that is tied to classic application architecture in a world of cloud.
What we find when we have done work with the Banking Industry Architecture Network for banking architecture, Sherwood Applied Business Security Architecture for security architecture, and the TeleManagement Forum, is that the concepts in the TOGAF framework work across industries and across trends. We need to move the guidance into a place so that we can be far nimbler on how to tie cloud with my current strategy, how to tie consumerization of IT with on-shoring.
Franken: The ArchiMate modeling language turned two last year, and the ArchiMate 1.0 standard is the language to model out the core of your EA. The ArchiMate 2.0 standard added two specifics to it to make it better aligned also to the process of EA.
According to the TOGAF standard, this is being able to model out the motivation, why you're doing EA, stakeholders and the goals that drive us. The second extension to the ArchiMate standard is being able to model out its planning and migration.
So with the core EA and these two extensions, together with the TOGAF standard process working, you have a good basis on getting EA to work in your organization.
Gardner: Let's also go back to the big data concepts that are driving this conference. I've been interested in this notion of the information architecture, data architecture and how that relates to the TOGAF framework. Mike, you've been doing some interesting writing on this subject. Fill us in on some of your thoughts about the role of information architecture vis–vis the larger business architect and enterprise architect roles.
Walker: Information architecture is an interesting topic in that it hasn't been getting a whole lot of attention until recently.
Information architecture is an aspect of enterprise architecture that enables an information strategy or business solution through the definition of the company's business information assets, their sources, structure, classification and associations that will prescribe the required application architecture and technical capabilities.
Information architecture is the bridge between the business architecture world and the application and technology architecture activities.