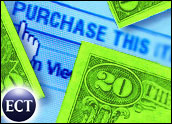 While retailers are rich in data, they are struggling to gather information from point-of-sale systems, planning systems and various other locations where customer, vendor and internal data collection take place.
Retailers are generally performing poorly in terms of executing analysis and utilizing their data to derive bottom-line benefit. This assertion is supported by the Aberdeen Group's report, "Business Intelligence in Retail Merchandising: Harnessing Advanced Data Management to Address Today's Merchandising Challenges," which found the top challenge 49 percent of retailers face is that the data they have is not clean enough for meaningful analysis.
Following unclean data, 44 percent indicate their data is decentralized throughout the organization. Without a centralized and systematic means to analyze performance, as well as marketing, merchandising, and pricing strategies, retailers will not gain the intelligence necessary to improve the bottom line and achieve superior customer service.
As today's retailers become more focused than ever before on building customer profiles, the stage has been set for the next major benchmark study from Aberdeen Group. The inability to collect, assemble and deliver clean data to end-user decision-makers makes it difficult to produce valid analyses, handicapping a retailer's ability to derive accurate customer intelligence, optimize assortment mixes, and find business efficiency improvements.
Without effective analysis capabilities, retailers are allowing their most valuable asset, their data, to depreciate without return.
One Platform Builds a Holistic View for Data Success
As demand fluctuates across customer touch points and channels, creating the right assortment mix to drive improvement in same store sales is directly dependent on a retailer's ability to utilize their business intelligence solution.
Aberdeen's 2006 report, "Business Intelligence in Retail Merchandising: Harnessing Advanced Data Management to Address Today's Merchandising Challenges," found that the top factor driving 72 percent of companies to implement business intelligence and predictive analytics tools was the need for a more rapid response to consumer demand.
One of the main challenges reported by a top-tier hardware retailer is that it does not operate off of one enterprise-wide platform. While the business intelligence solution it has recently implemented is beneficial in terms of the rapid insight provided with the currently integrated information, the decentralized approach hinders the insight it could potentially gain across departments.
"We need to have better integration at a vertical level. Our supply chain isn't integrated with our merchandising BI analytics because we are partitioned by department," says an executive from this retailer.
Even though various departments may communicate with each other regarding trends they have found, this method does not allow for delivery of reports and analyses across the enterprise. A lack of customer-specific data will impede a retailer's ability to segment and profile their target customers.
Knowing the purchasing habits of your target customers is not enough. Customers are not all the same, so retailers should not analyze them in aggregate. In fact, there are BI solution providers that enable the tracking of individual customer purchases throughout a customer's lifetime. This can allow retailers to more effectively understand and meet customer demand, and also increase both the volume and value of customer purchases.
How Does Your Company Use Business Intelligence?
Aberdeen's research has shown that retailers who adopt a strategic use of business intelligence in their organizations experience significant performance improvements:
Increased same store sales
Increased promotional sell-through
Optimized assortment mixes
Increased margin
Effective cross-sell and up-sell across channels
In order to understand how retailers are managing their data and conducting analysis to improve the bottom line, Aberdeen is currently surveying retailers and conducting research around the use of business intelligence industry-wide. The research is expected to reveal how Best-in-Class (high performing) retailers acquire customer knowledge through business intelligence solutions to quickly react to changes in customer demand.
"We really want to reveal how retailers are utilizing their business intelligence solutions and if their challenges with data cleansing and analysis have changed since 2006," said David Hatch, the lead business intelligence analyst at the Aberdeen Group. "Retailers have increased their energy around gaining customer insight, but such efforts will fall short if retailers have not solved back-end data issues."
Aberdeen will measure key performance metrics such as average year-over-year (2007 / 2006) same-store sales, customer retention, average units per transaction (UPT), and average percent of promotional sell-through to determine if retailers are achieving stated goals or still have room for improvement.
Recommendations will be made for all retailers, regardless of their performance, as to how they can further improve the use of their business intelligence and ultimately, their bottom line.
---
Jeanette Keene
is a senior research associate in the retail practice at the Aberdeen Group. She can be reached at
[email protected]
.
---