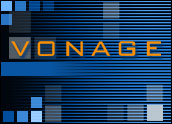 With its initial public offering stumbling badly out of the gate, VoIP provider Vonage (NYSE: VG) has been hit with a suit from a law firm representing shareholders, many of whom were customers who bought shares at a price higher than the stock is now trading.
The law firm of Motley Rice LLC said Friday it filed a suit in U.S. District Court in New Jersey and would seek to have the suit certified on behalf of all purchasers of the common stock of Vonage Holdings.
Questionable Conduct
The complaint alleges that Vonage and major investors and insiders were "desperate to execute an exit strategy for themselves" from a money-losing company and "embarked on an illegal course of conduct to sell shares of the Company in a public market."
Vonage staged its IPO on May 24, raising about US$513 million in the process.
The suit alleges that Vonage targeted its customers as buyers of its pre-IPO shares because it knew institutional investors would be wary of the company at the offering price of $17.
The law firm alleges that Vonage violated a national securities regulation by suggesting customers buy the shares without having "a reasonable basis for believing that the recommendation is suitable for the customer" and "improperly crammed investors into the Vonage IPO regardless of their suitability."
Vonage declined to comment on the action.
The lawsuit is the latest twist in what has become a painful saga for a firm who may have missed its window of opportunity to cash in on the excitement about the VoIP market. Vonage has already angered many customers by saying it would pursue payment for all shares after some said they would not complete purchases of stock that was valued below what they have agreed to pay.
Unintended Consequences
Vonage shares were up in midday trading Monday, rising about 3 percent to $12.34.
For Vonage, the IPO should have been a feel-good event, giving the company needed resources to help it compete with eBay's Skype, Google's talk offering and the VoIP products from giant cable and telecom companies.
The offering has proven to be anything but, however, with the stock falling as much as 30 percent from its $17 offering price.
Late last month, Holmdel, N.J.-based Vonage issued a statement saying all customers who were allocated shares were "obligated to purchase their share allocation from the underwriters."
"To be clear, we have not offered and are not offering to repurchase any of the shares of common stock from our customers," the company said at the time.
Vonage has also disclosed that it may be liable for some losses suffered by underwriters in connection with the directed share program for customers, which involved about 4.2 million of the total 31.3 million shares sold.
Bad Timing
The company has also disclosed a possible flaw in its offering to customers, with an e-mail sent to customers offering them the chance to buy the shares apparently lacking an active link to a lengthy IPO prospectus, which outlines the numerous risks of investing in the company. The company also said that for its customers to have purchased shares, they would have first had to open a copy of the prospectus.
Vonage may have been better served to stage its offering a year ago or more, telecom analyst Jeff Kagan told the E-Commerce Times.
"Back then it was an exciting idea, but it made more sense a year or two ago," he said. "Back then Vonage was in the news with a very high profile. It was a new idea."
Today, the company faces a variety of new competitors, including cable and telecom companies that are able to offer VoIP as part of service bundles. "There are a variety of companies screaming for customers' and investors' attention," Kagan added.
Vonage's heavy spending on marketing and customer acquisition has led to significant financial losses, including $261 million in 2005 and $85.2 million for the first quarter of 2006 alone.
The company was seeking to reward existing customers and build loyalty with the stock offer, a move that could have backfired and may instead force Vonage to spend even more over time — on legal costs and marketing.